During my winter break in California, we were fortunate enough to visit Squaw Valley in the Sierra Nevada mountain range.  The Squaw Valley Ski Resort is one of the largest in the U.S. and is famous for hosting the 1960 Winter Olympics.

You can ski here on two mountains covering 6200 acres (25 square kilometers), and there are 43 ski lifts and over 270 trails here for all ability levels.  We – my small family of three skiers and one cheerleader – had a wonderful time on both days we visited to end the old year and to greet the new one.  Enjoy our postcards (photographed by Steve and by me)!
Legnagyobb örömömre, a Kaliforniában töltött téli szünetem alatt ellátogattunk a Sierra Nevada hegységben levő Squaw Valley-be.  A Squaw Valley (Squaw-völgy) síközpont az egyik legnagyobb az Amerikai Egyesült Államokban, s arról híres, hogy itt rendezték meg az 1960-as téli olimpiát.  Két hegyen lehet síelni összesen 6200 acre (25 négyzetkilométernyi) területen; 43 sífelvonó és több mint 270 különféle nehézségi fokú sípálya áll a látogatók rendelkezésére.  Mind a négyen – a három síelőből és egy pompomfiúból álló kis családom – kitűnően éreztük magunkat ezen csodálatos helyen mind a két napon, amikor síeléssel búcsúztattuk az óévet és köszöntöttük az újat.  Remélem tetszenek a képeslapjaink (Steve és én készítettük a fotókat)!
Morning road conditions. | Reggeli útviszonyok.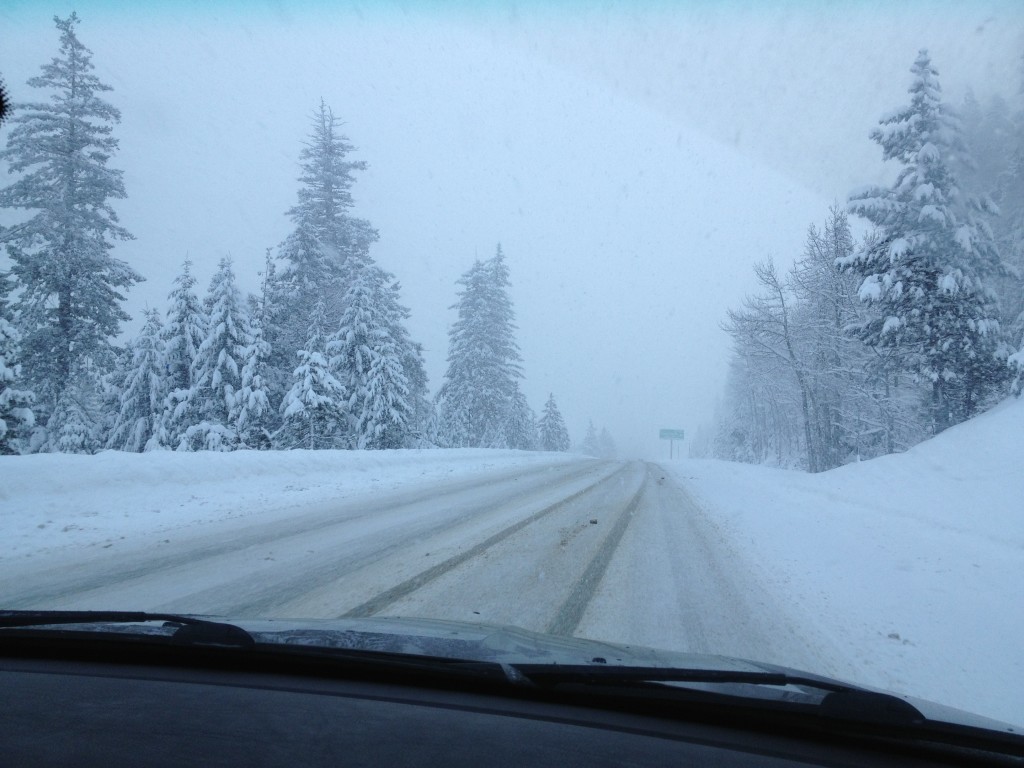 We have arrived. | Megérkeztünk.
Up to the mountain via the funitel (the only one in the U.S.). | Fel a hegyre a funitelen (ez az USA egyetlen dupla acélsodronyos kabinos felvonója).
Walking around the Village. | Séta a síközpont falujában.
Up on the slopes.  Height: 8774 feet/2674 meters. | Síelünk.  Tengerszint feletti magasság: 8774 láb/2674 méter.
End of a successful day. | A sikeres nap végén.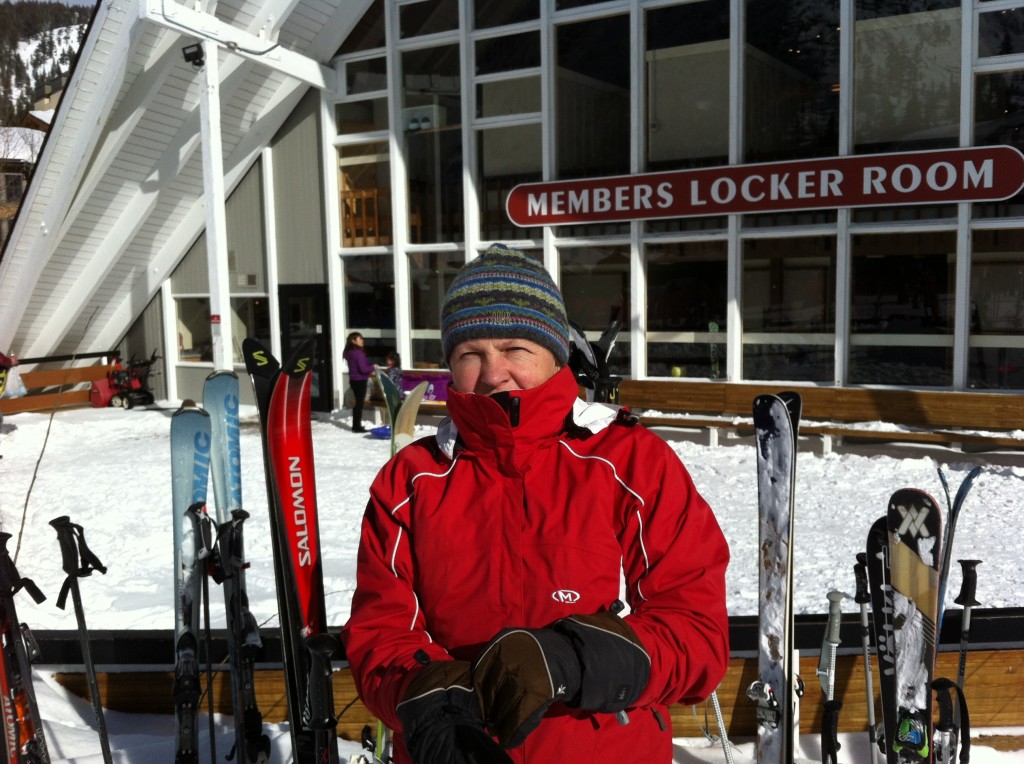 Dramatic skies welcomed us a week later. | Egy héttel később drámai égbolt fogadott.
View from the funitel and a little rest in it.  Looking up at the funitel. | A funitelből láttam.  Egy kis pihenés a felvóban.  Nicsak, a funitel.
Lake Tahoe from high in the mountains. | A Tahoe-tó magasan a hegyekben.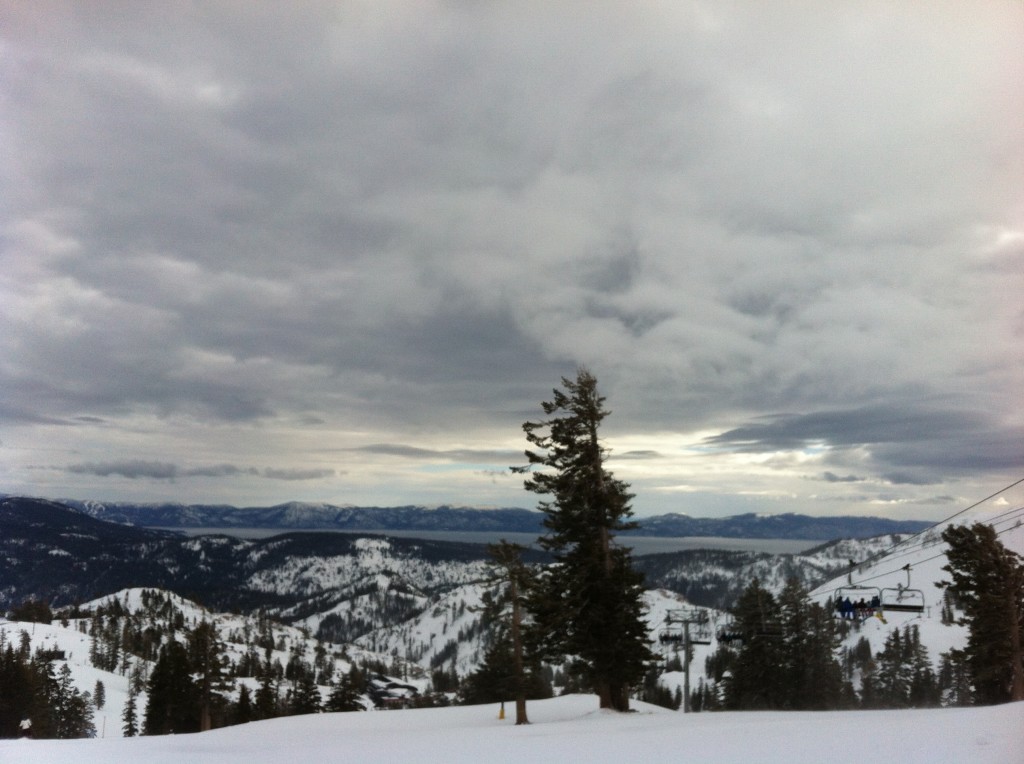 Up on the slopes again. | Újra síelünk.
Near the end. | A sízés vége felé.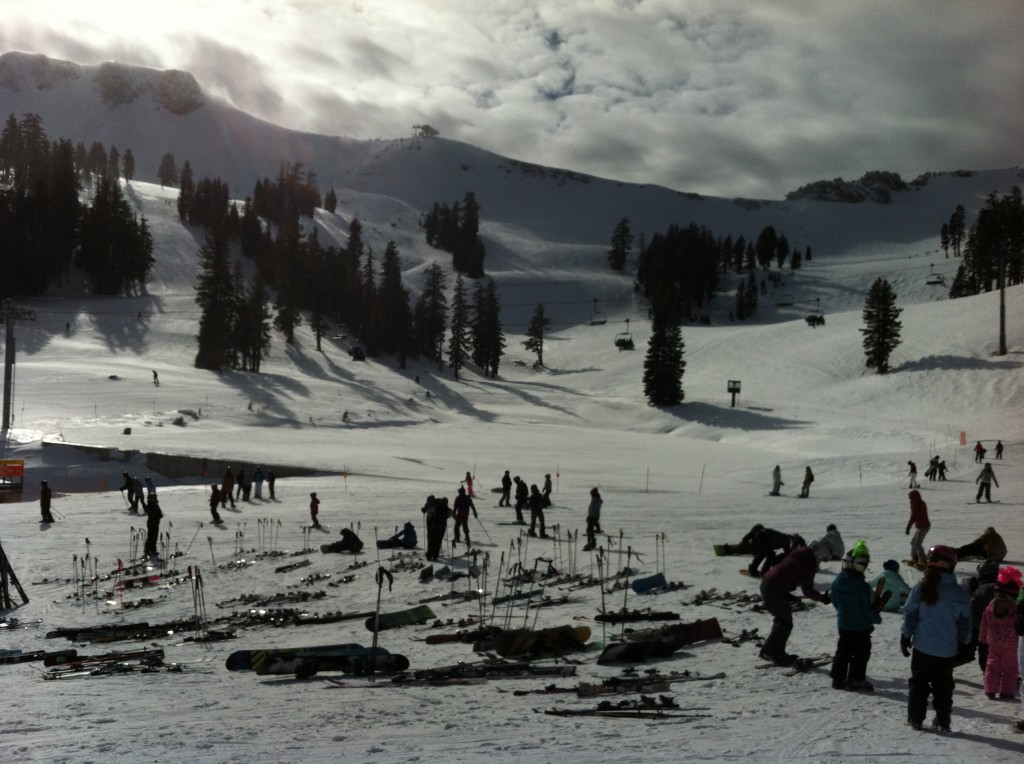 Success! | Sikeres napunk volt!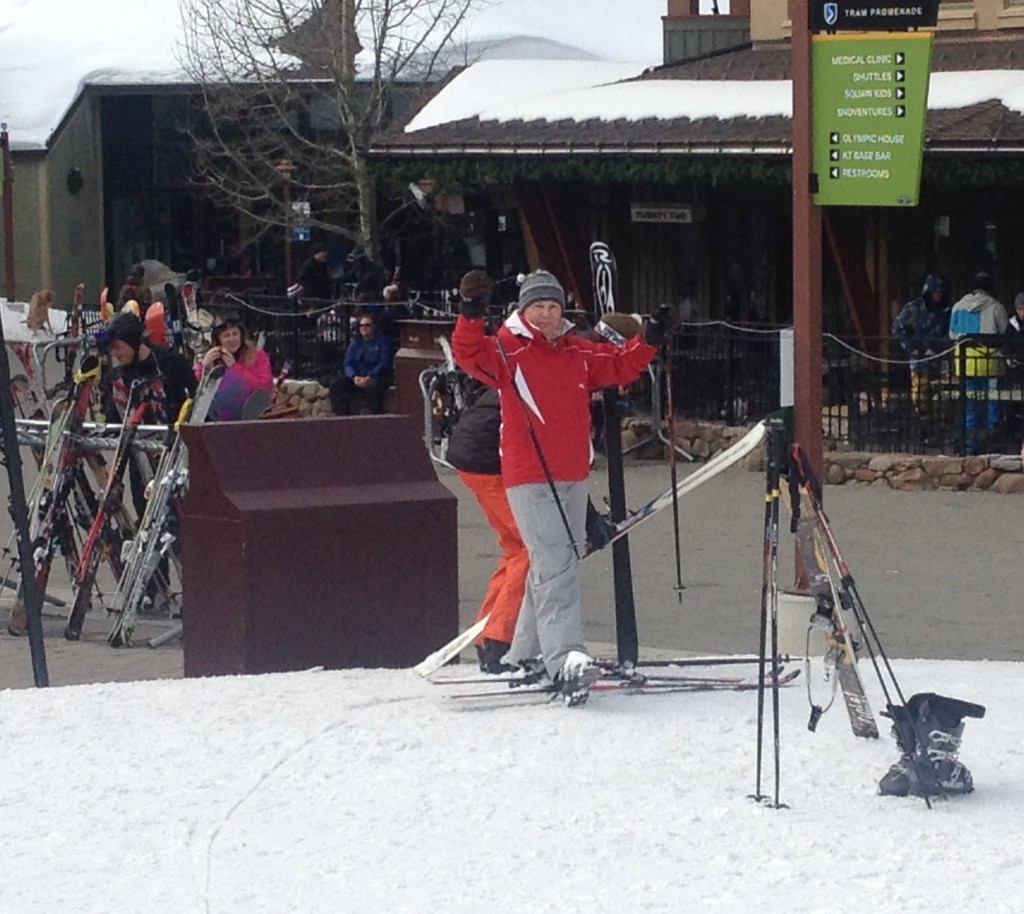 Sayi­ng goodbye. | Viszontlátásra.