Do you wish to see a truly one-of-a-kind park?  The High Line Park of New York City is like no other.  My husband Steve and I experienced its autumn beauty while taking a leisurely walk through one third of its entire 1.45 miles length exactly a year ago, when we found ourselves unexpectedly in New York.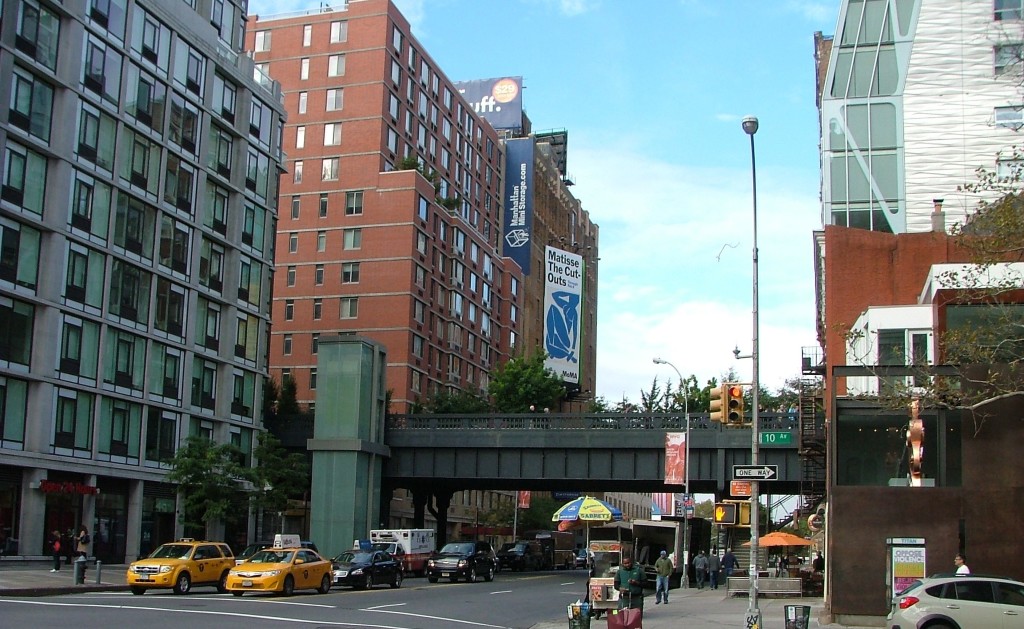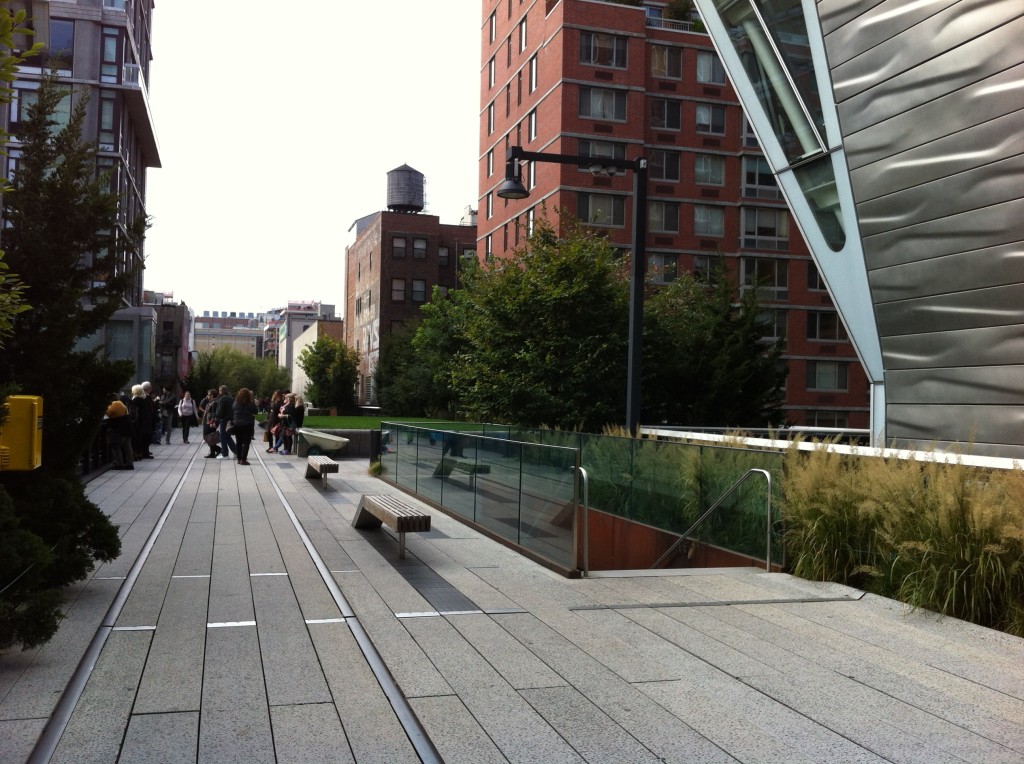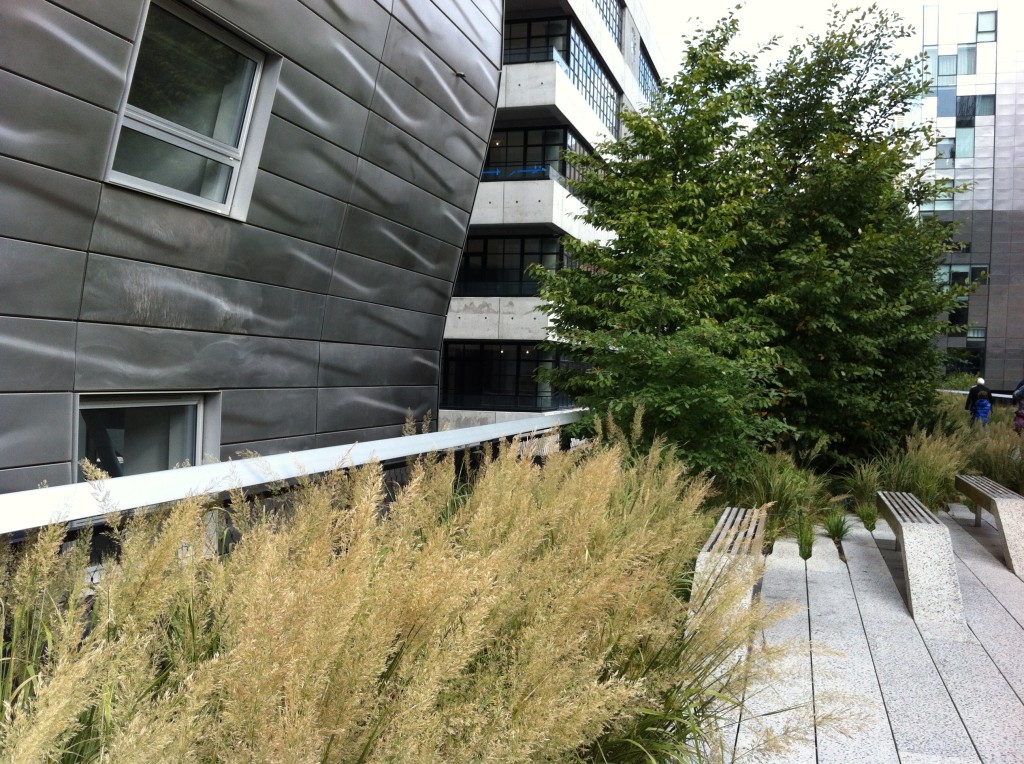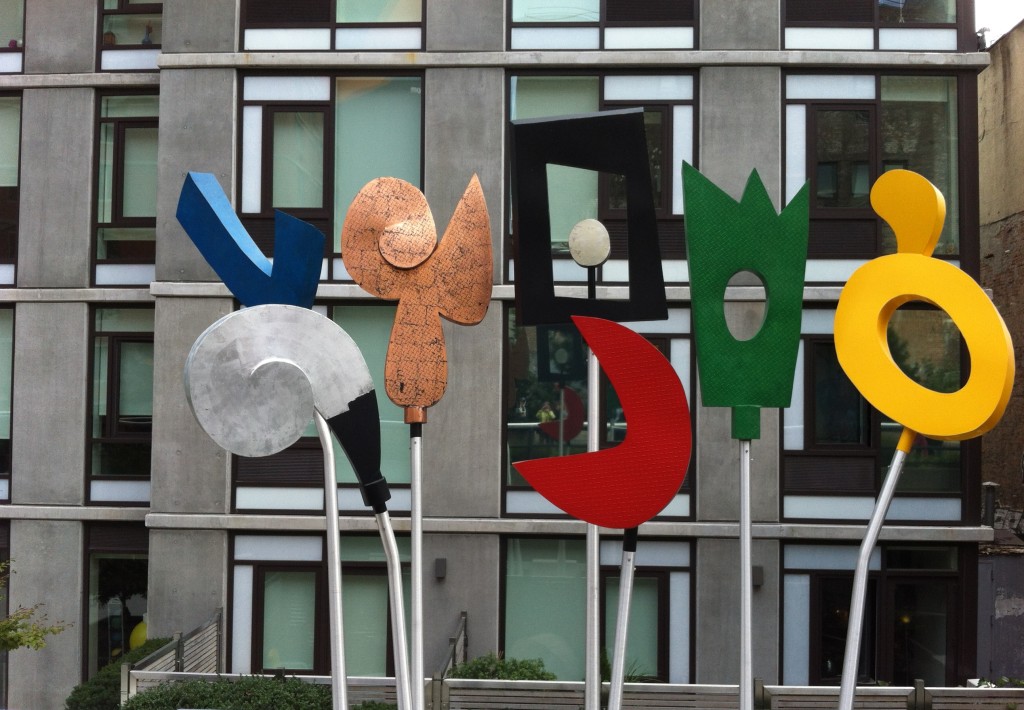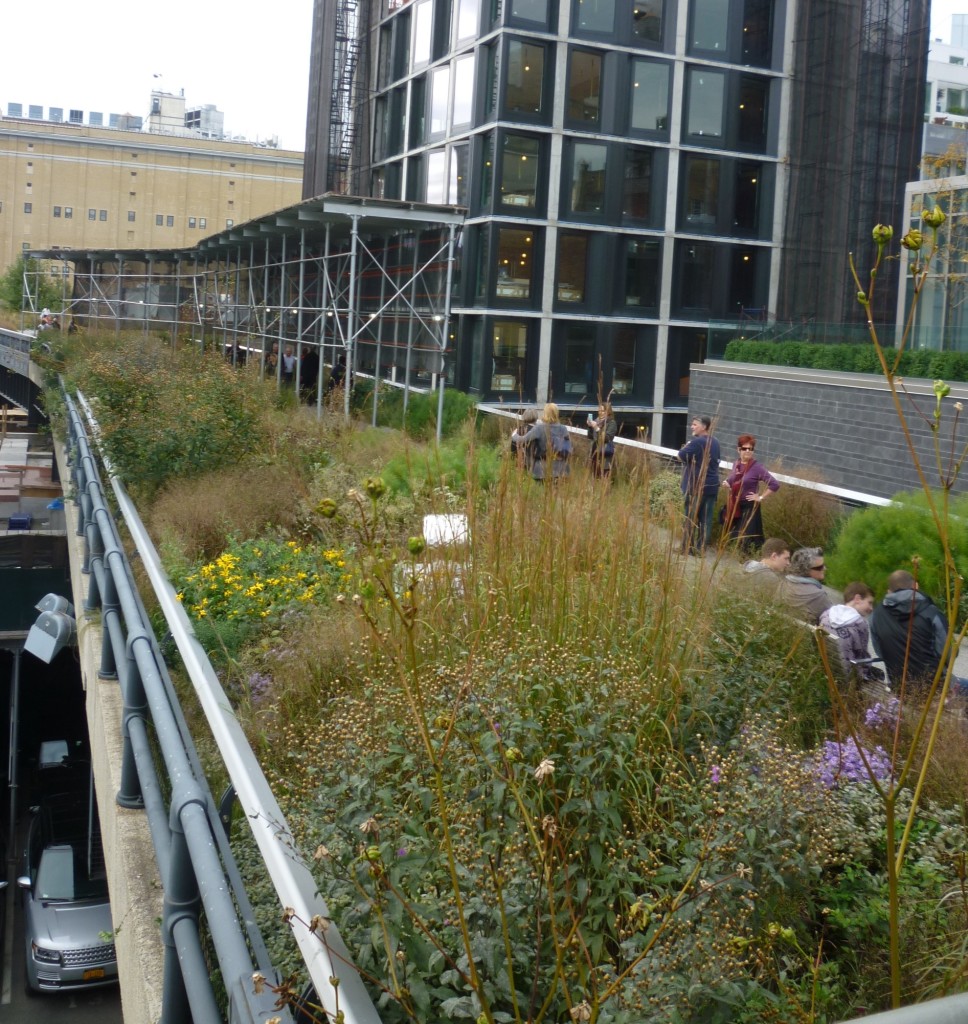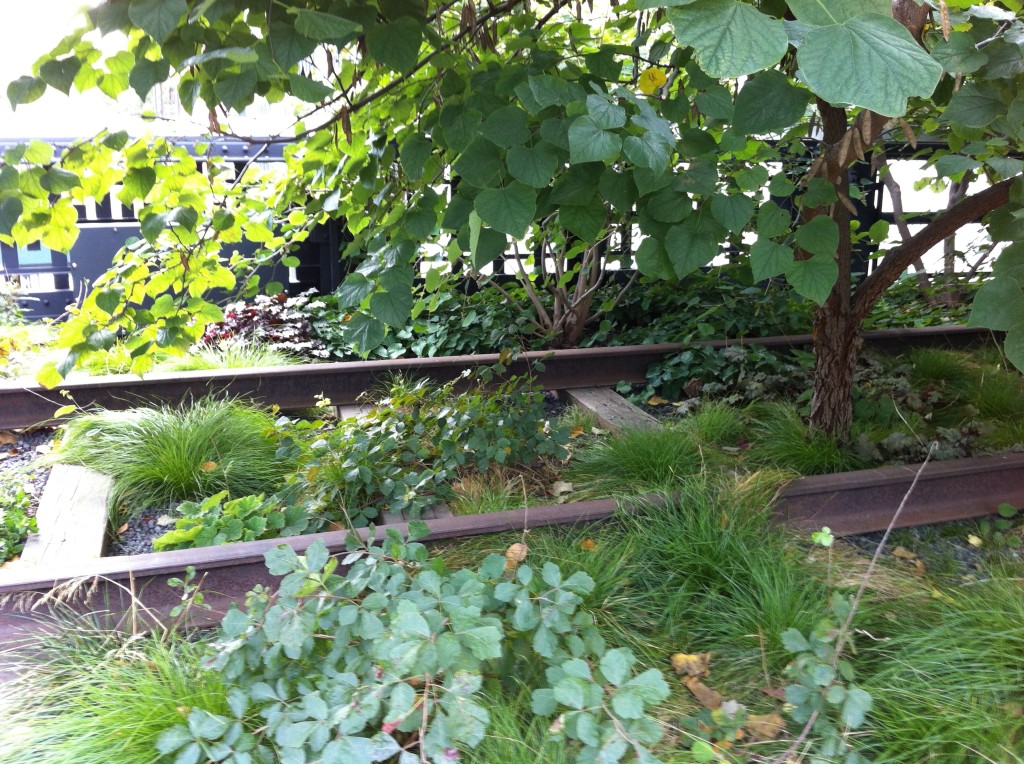 What is this park, really?  In the early 1930s, dangerous freight trains rode the streets of Manhattan transporting goods to warehouses and factories.  To eliminate this danger, a third-floor level structure (30 feet high), the High Line was built.  The trains of High Line – known as the "Life Line of New York" – carried meat, produce, and dairy.  But trucks slowly began to replace rail, and by 1980, transportation by train had stopped.  Demolition of the structure seemed inevitable.  However, after the public started to advocate to preserve and reuse it, the city – in 2002 – transformed this old rail line into an unexpected modern linear park.
The High Line is like a green haven in the city, beautifully landscaped with beautiful flowers and plants, and great views.  "The High Line's planting design is inspired by the self-seeded landscape that grew up between rail tracks after the trains stopped running in the 1980s.  Today, the High Line includes more than 300 species of perennials, grasses, shrubs, and trees – each chosen for their hardiness, adaptability, diversity, and seasonal variation in color and texture", one can read on The Friends of the High Line blog.  Walking in the park or just relaxing there, you get away from street and traffic, and you experience New York City in a special way.