Just before we went on our winter break last year, I received a nicely wrapped box from one of my senior Advanced Placement Calculus students.  When I opened it at home on Christmas Eve (yes, we Europeans don't open presents in the morning), to my big surprise I found a spring form cake pan in the box together with spatulas and her family's recipe for a tart!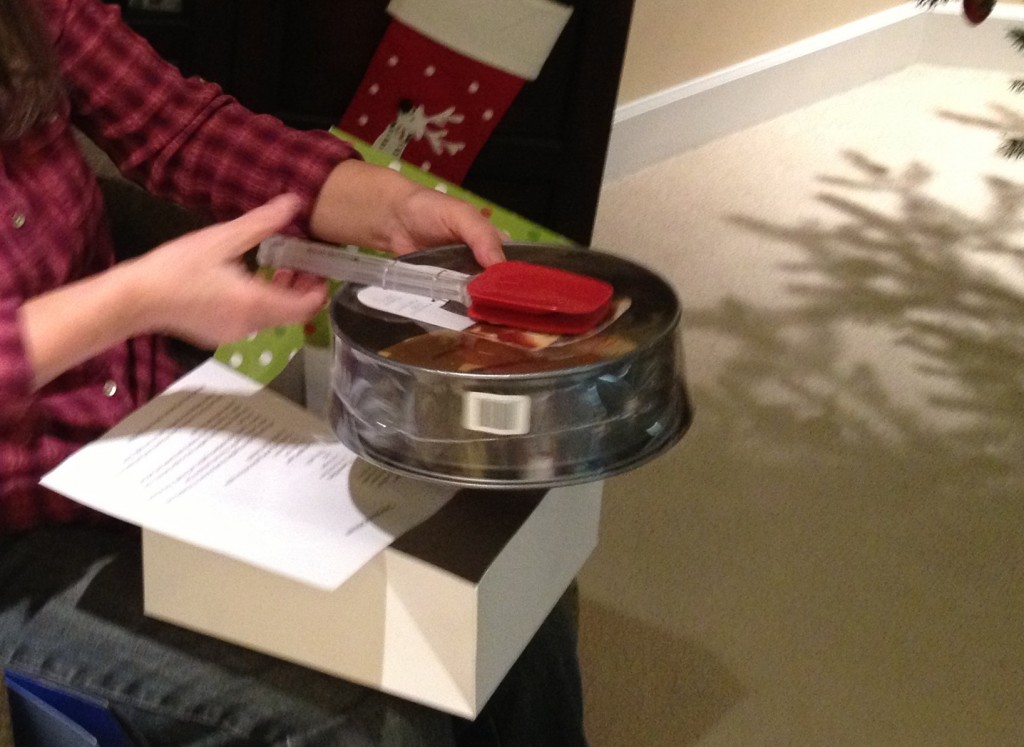 Since I received this present, I have baked the tart a few times; every time with great success.  I have found that it's a good idea to line not just the bottom but the side of the pan with parchment paper.  It will prevent sticking of the tart to the pan.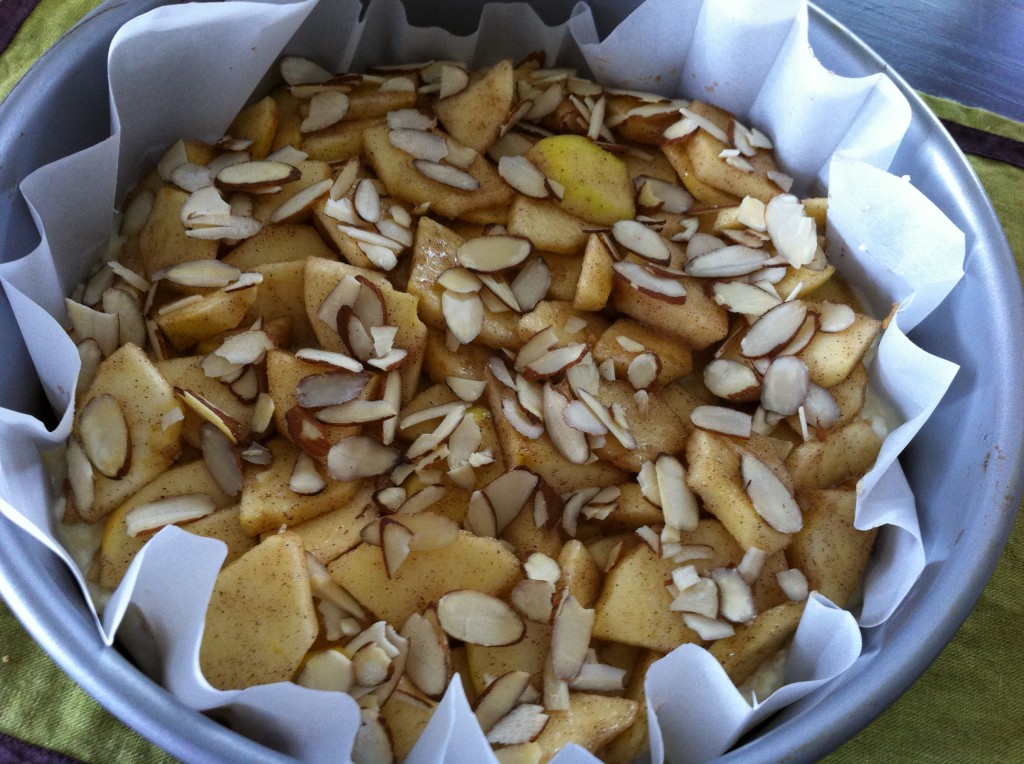 Most recently I baked it twice in two days while visiting my son and daughter-in-law in California.  I recommend it wholeheartedly to everyone, try to bake it, it's very easy to make, and I guarantee, you won't be disappointed.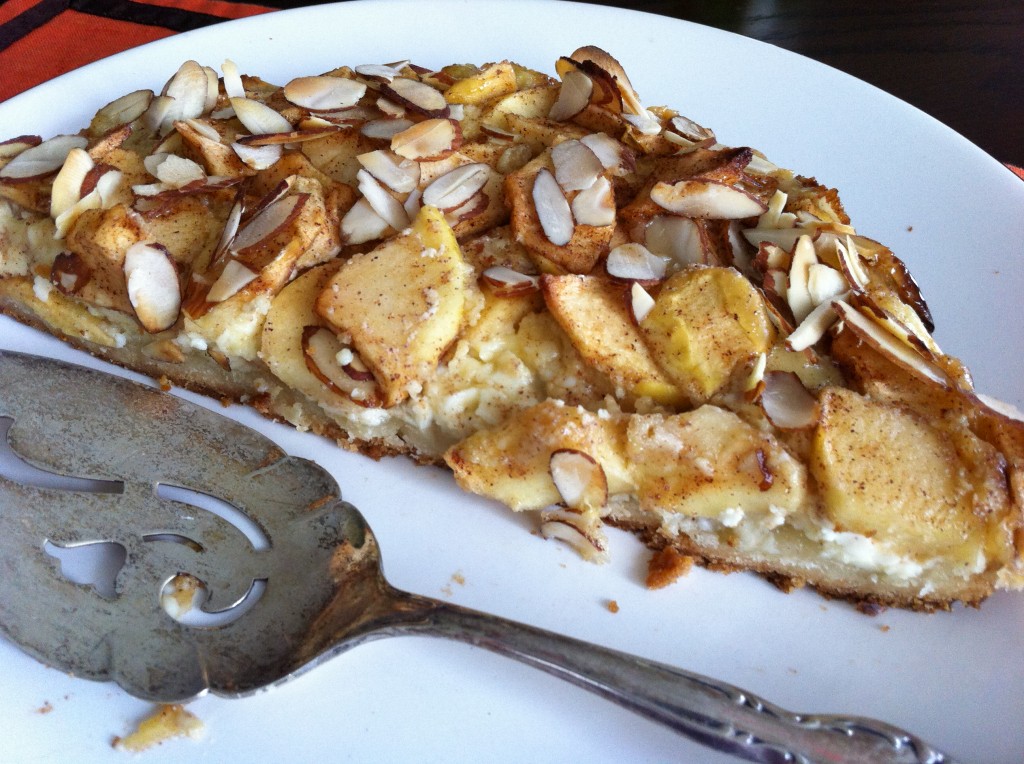 Everyone loved this delicious combination of a cheese cake and apple tart.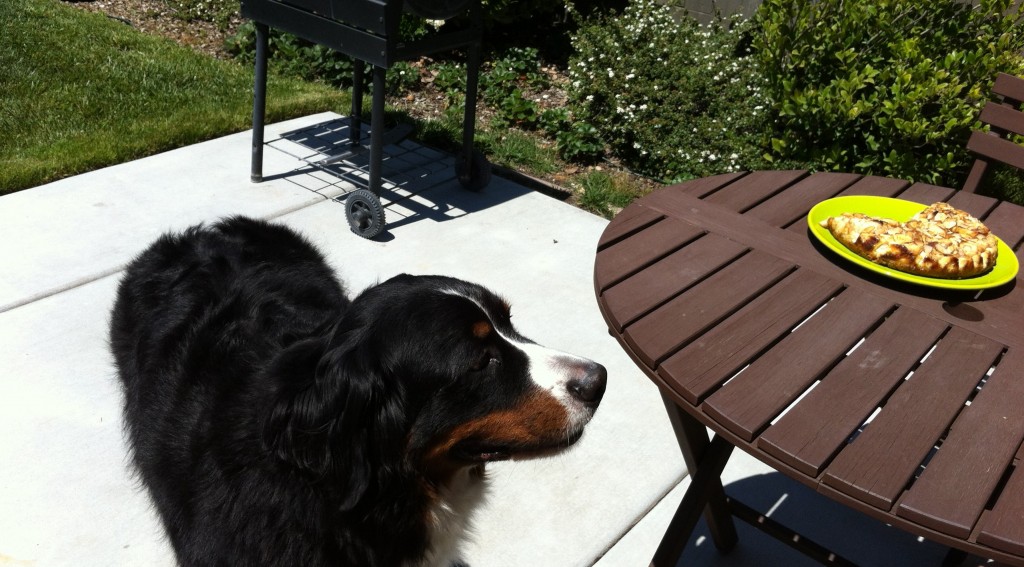 With permission, I present Joan Santucci, Mary Ann's grandma's recipe.  I know, every time I will bake this tart in the future, I will think about you, Mary Ann.  You are very special, just like the present you gave me.
for the crust
all-purpose flour – 1 cup
unsalted butter – ½ cup
granulated sugar – ½ cup
vanilla extract – ¼ teaspoon
for the filling
cream cheese – 8 ounces
granulated sugar – ¼ cup
egg – 1
vanilla extract – ½ teaspoon
for the top apple layer
granulated sugar – ⅓ cup
cinnamon – ½ teaspoon
peeled apples (preferably golden delicious) – 4 cups
thinly sliced almonds – ¼ cup
Prepare a 9 inch diameter spring form pan by laying parchment paper into the bottom and up the walls.  Mix crust ingredients together in a food processor or cut the butter into the flour with a knife or pastry cutter, and mix in sugar and vanilla.  Press the dough into the spring form pan.
Blend filling ingredients together in a medium bowl until smooth.  Pour on top of the crust layer.
Mix sugar and cinnamon together in a large bowl.  Peel and core the apples, cut them into four wedges and cut each into thin slices.  Add them to the bowl and coat with the cinnamon sugar.  Put apple mixture on top of cream cheese layer and then sprinkle with sliced almonds.
Bake in preheated 450 °F (230 °C) oven for 10 minutes, then turn down to 400 °F (200 °C) and bake for 35 minutes.  Serve lukewarm or refrigerate for several hours or overnight.  Enjoy!