I cut out this recipe from a magazine some time ago (I can't remember the title of the magazine) because I liked its simplicity. It's a healthy side dish, but it's excellent on its own too.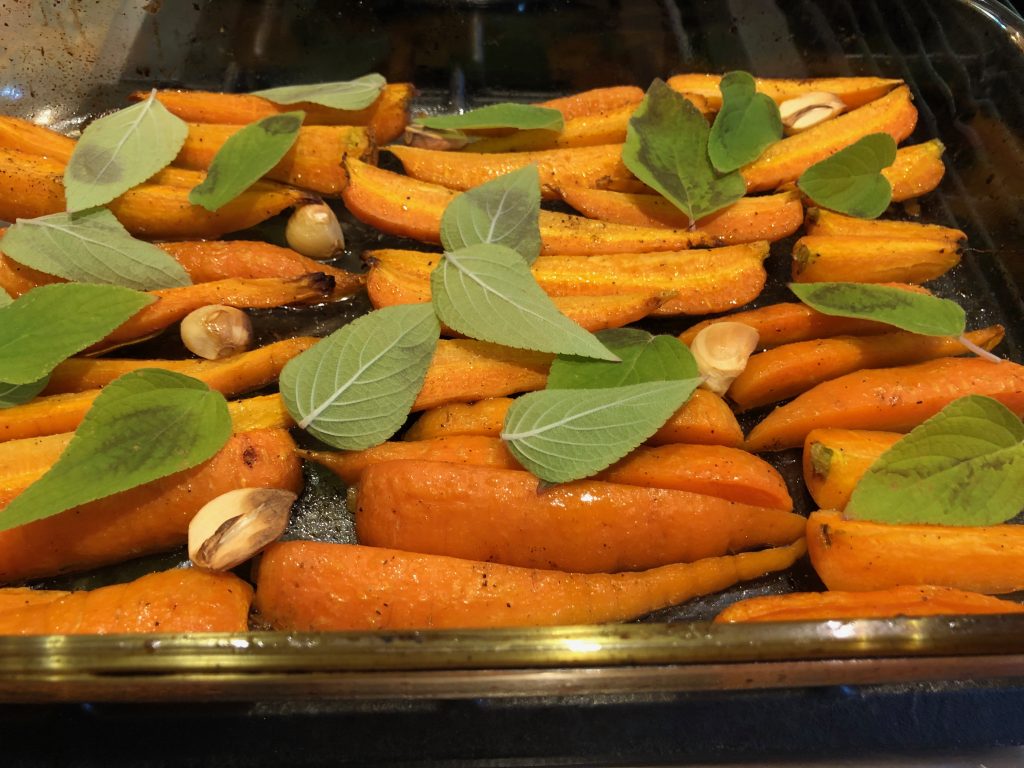 Don't be alarmed that you need a little plant-based sweetener to make it more delicious. I don't usually peel the carrots – just wash them thoroughly and scrub them a little – but you could peel them if you like.
carrots – 6
maple syrup – ¼ cup
olive oil – 2 tablespoons
garlic cloves – 4
salt and ground pepper to taste
sage leaves – 20
Preheat the oven to 400 °F. Chop the carrots lengthwise and place them, together with the maple syrup, olive oil, garlic, salt and pepper, into a baking dish. Toss to combine and roast for about 35 minutes, until the carrots are tender. Add the sage leaves and roast until the sage is crispy (about 5 minutes). Makes 2 servings.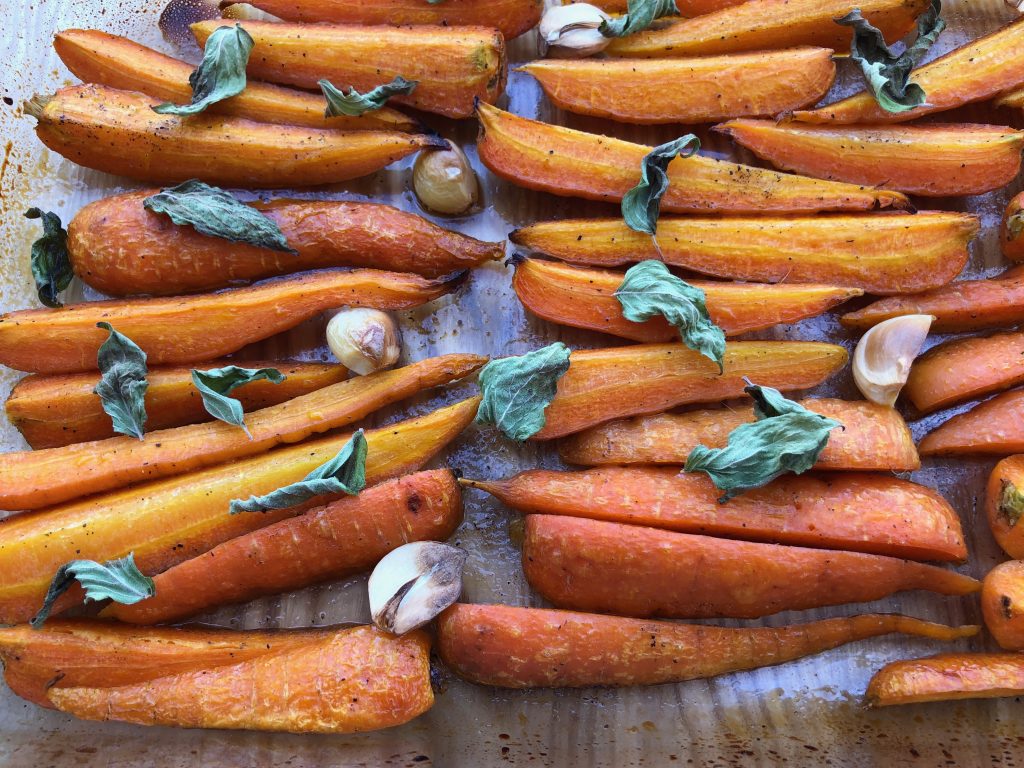 Ezt a receptet egy magazinból vágtam ki pár évvel ezelőtt (sajnos nem emlékszem a lap címére), mert tetszett az egyszerűsége. Egy egészséges köretről van szó, de önmagában tálalva is kitűnő. Ne riasszon el, hogy egy kevéske növényi alapú édesítőszer is kell hozzá. Én általában nem hámozom meg a sárgarépát, csak alaposan megmosom és kicsit lesúrolom.
sárgarépa – 6
juharszirup – 60 ml
olíva olaj – 2 evőkanál
fokhagyma gerezd – 4
só és őrölt fekete bors ízlés szerint
zsályalevél – 20
A sütőt előmelegítjük 200 °C-ra. A sárgarépát megtisztítjuk és hosszában felvágjuk. A juharsziruppal, olívaolajjal, fokhagymával, sóval és borssal együtt egy sütőedénybe tesszük. Összekeverjük és kb. 35 percig sütjük, amíg megpuhul. Ezután hozzáadjuk a zsályaleveleket és további 5 percig sütjük, amíg a zsálya ropogós nem lesz. A recept 2 személyre szól.