1998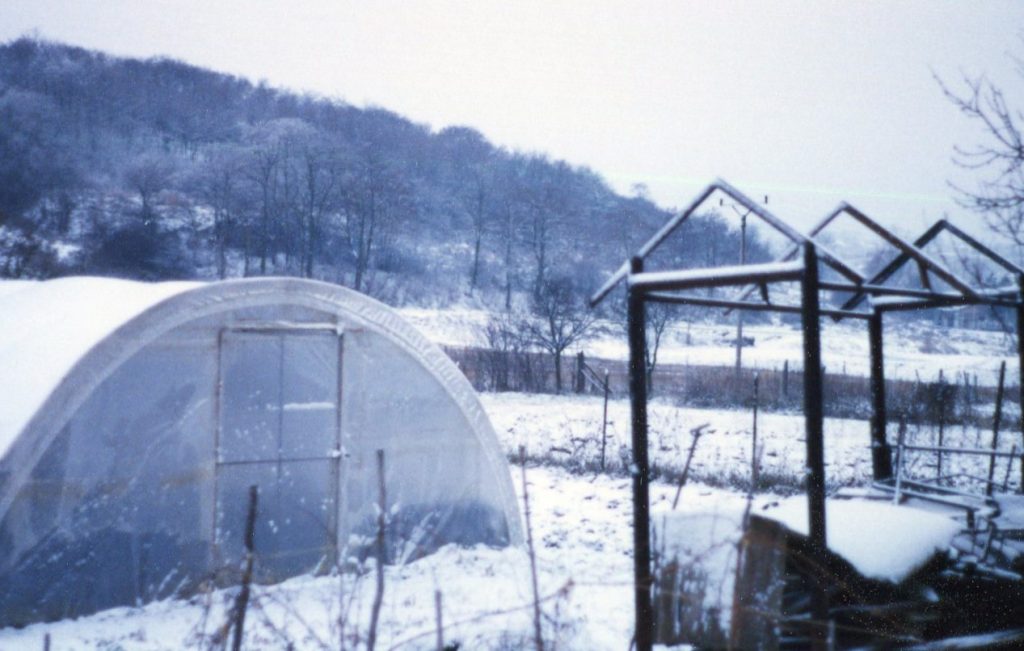 Winter in Pozba, Slovakia.  We were lucky to spend Christmas with my family.
Tél a szlovákiai Pozbán.  Szerencsénkre együtt tölthettük a karácsonyt a szüleimmel.
2007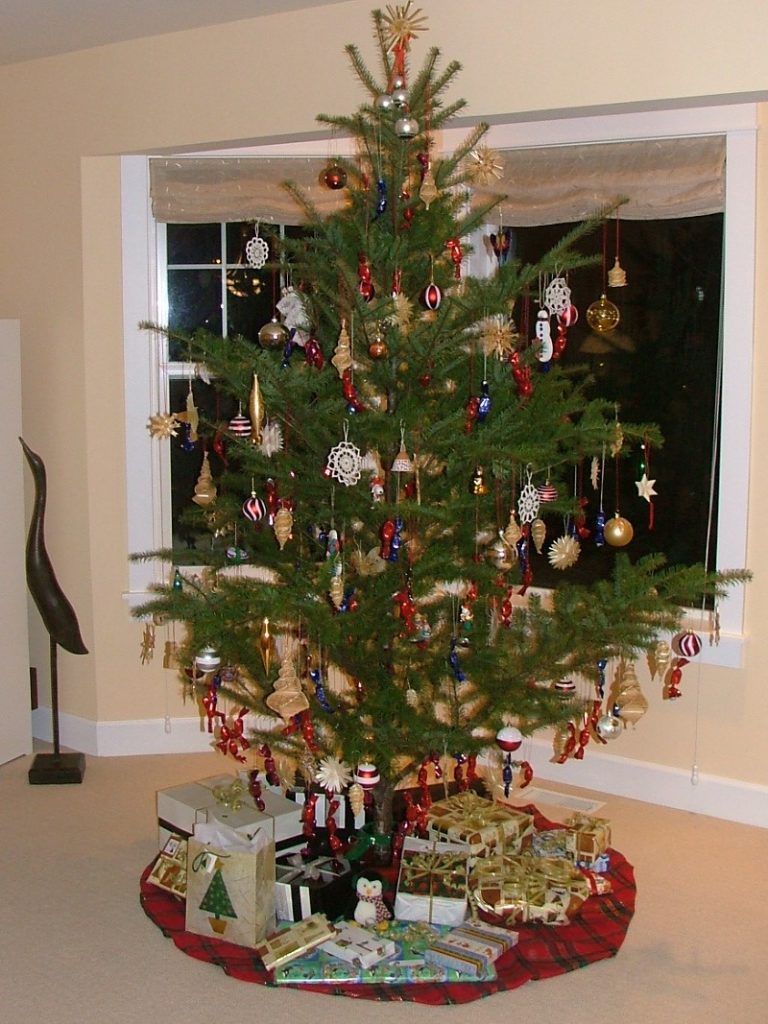 Our bird guarding the Christmas tree.
Őrzi a karácsonyfát a madarunk.
2008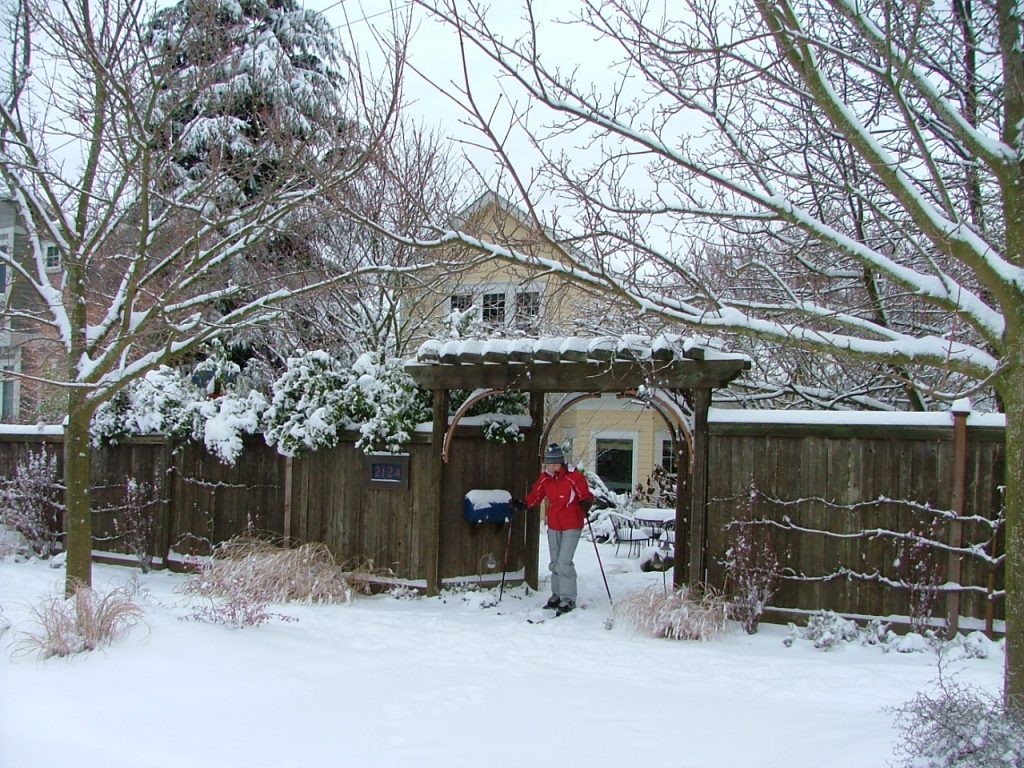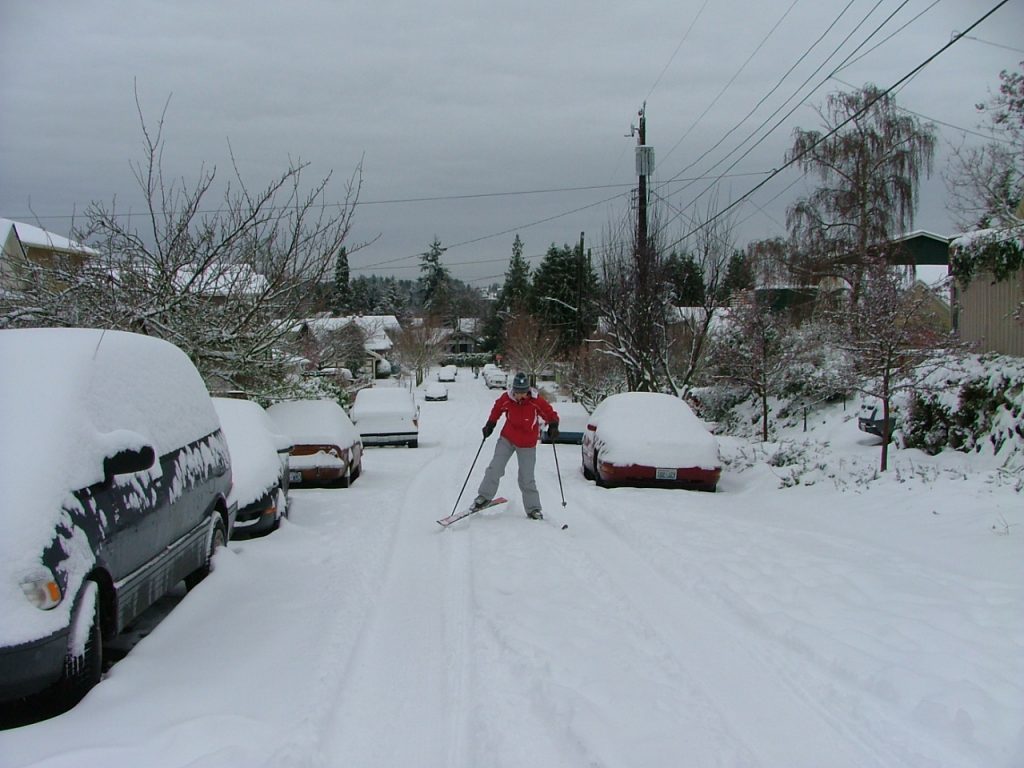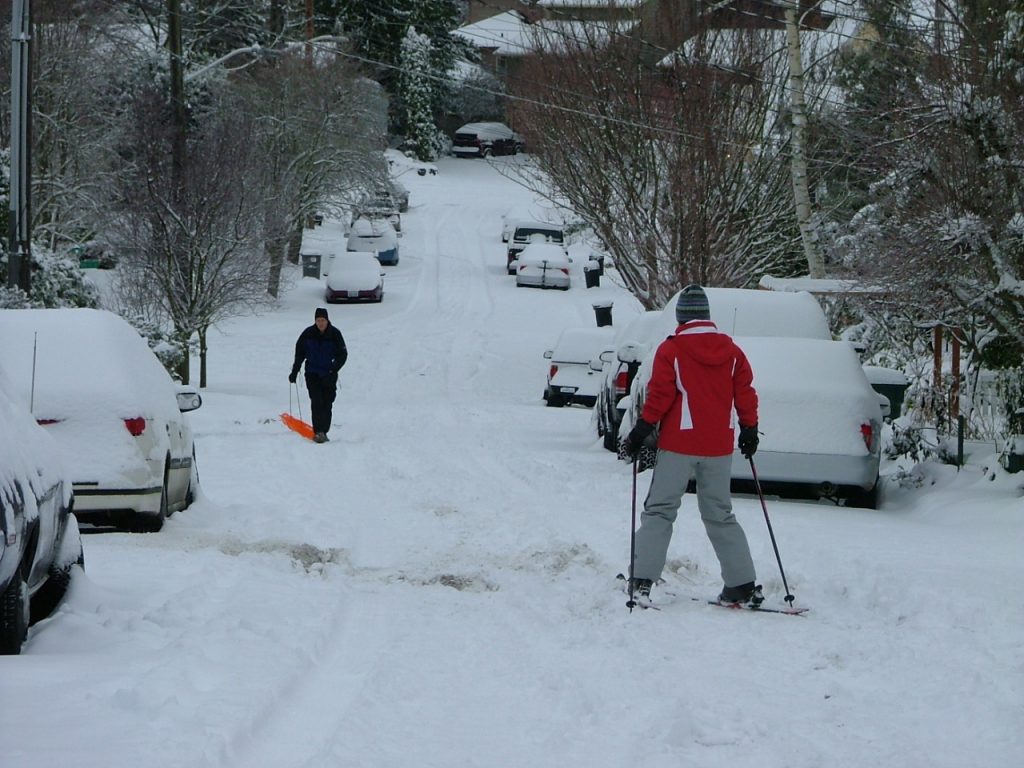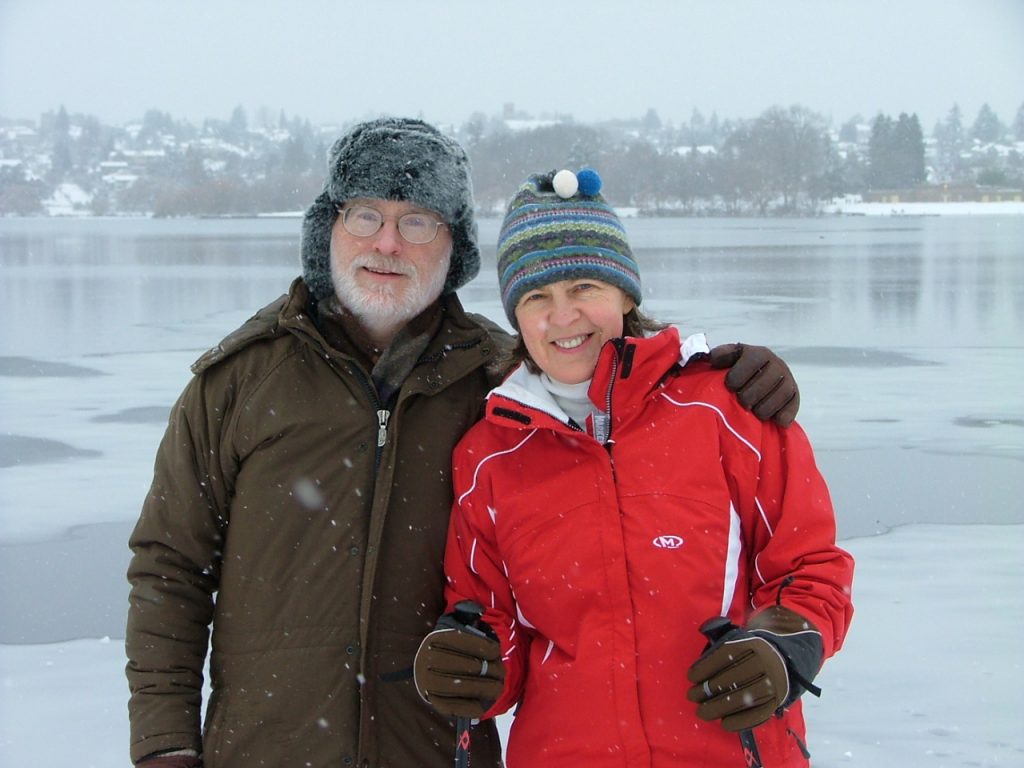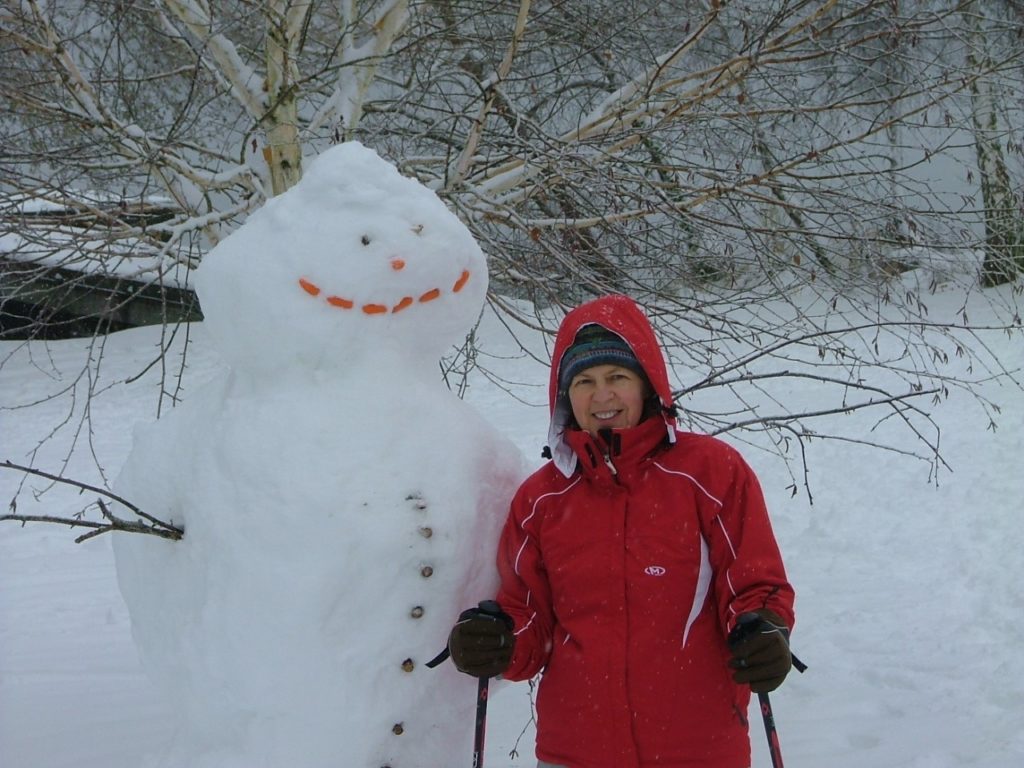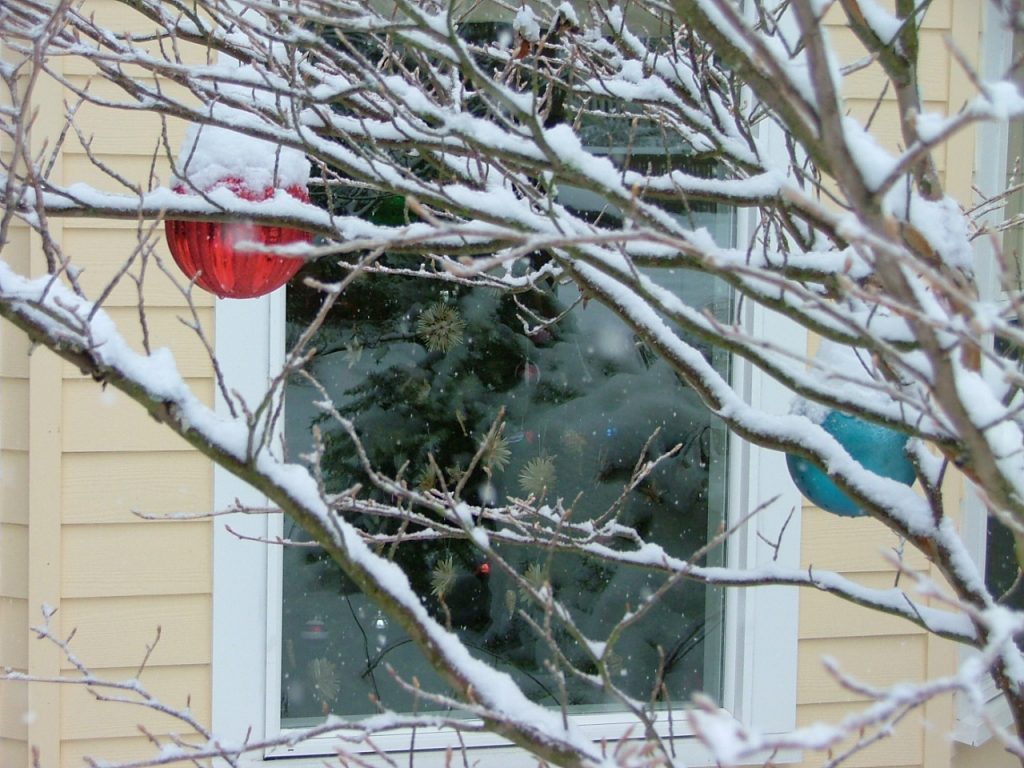 So much snow fell that all the side streets were closed and the neighbors got out their skis and sleds to enjoy a fun winter day.
Annyi hó hullott, hogy lezárták az összes mellékutcát, és az emberek elővették a síléceket és a szánkókat, hogy élvezzék a vidám téli napot.
2013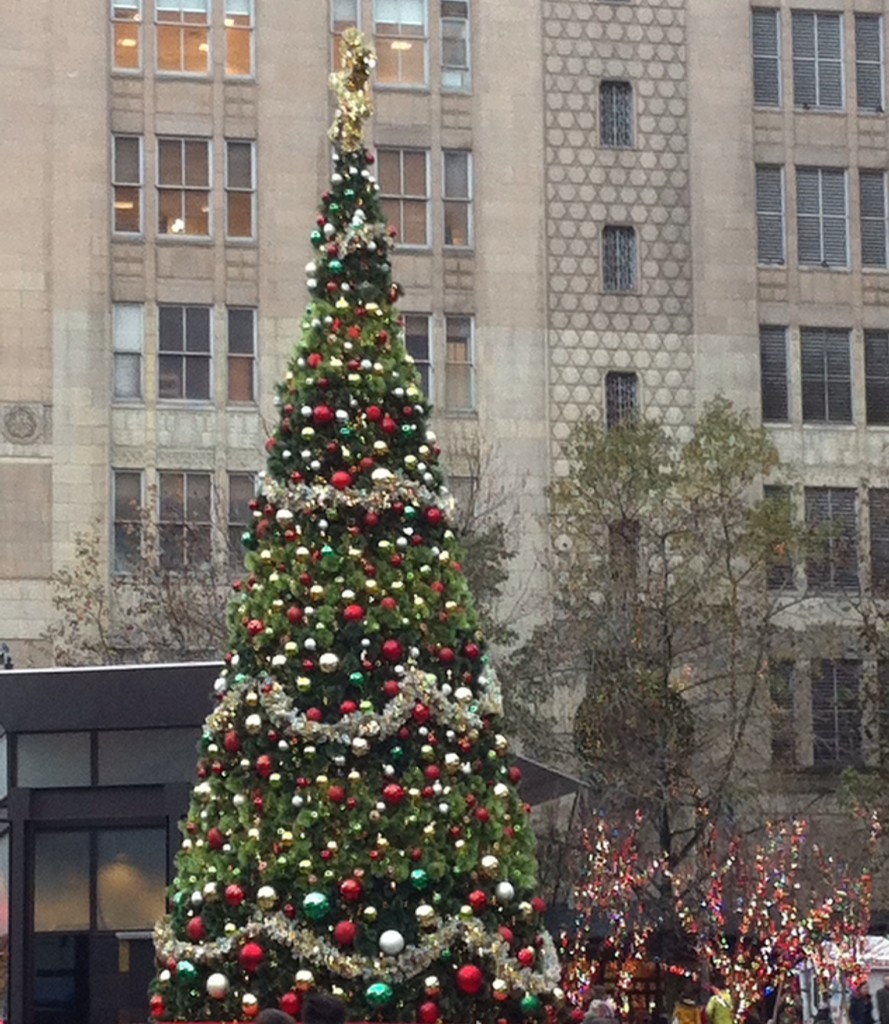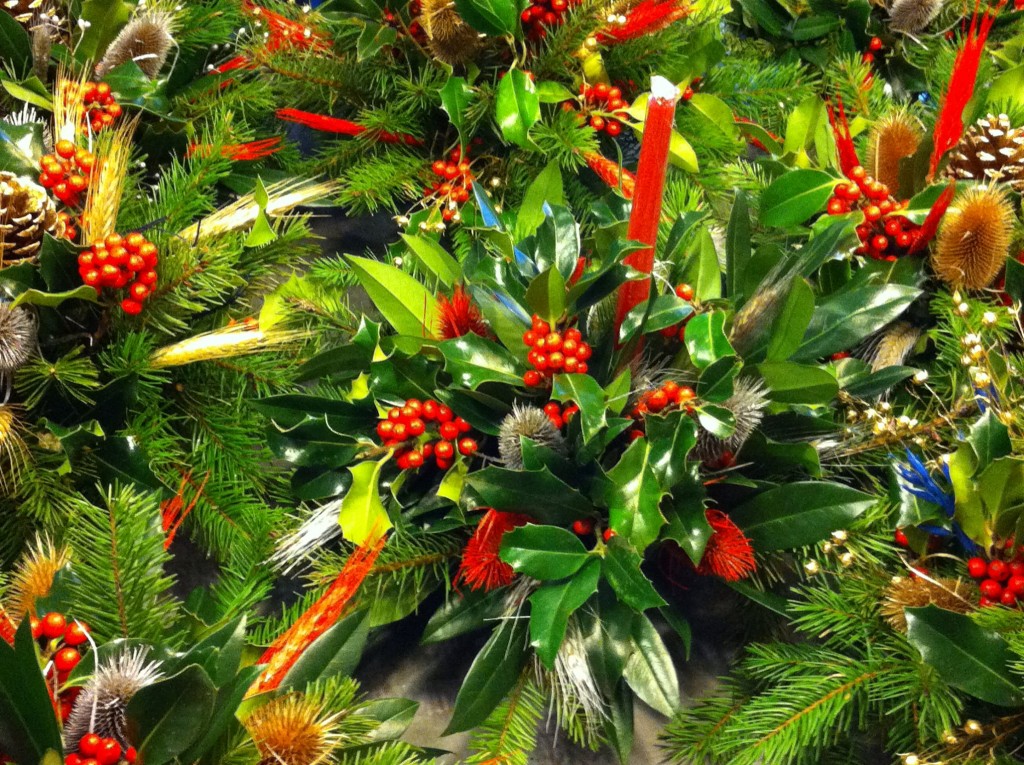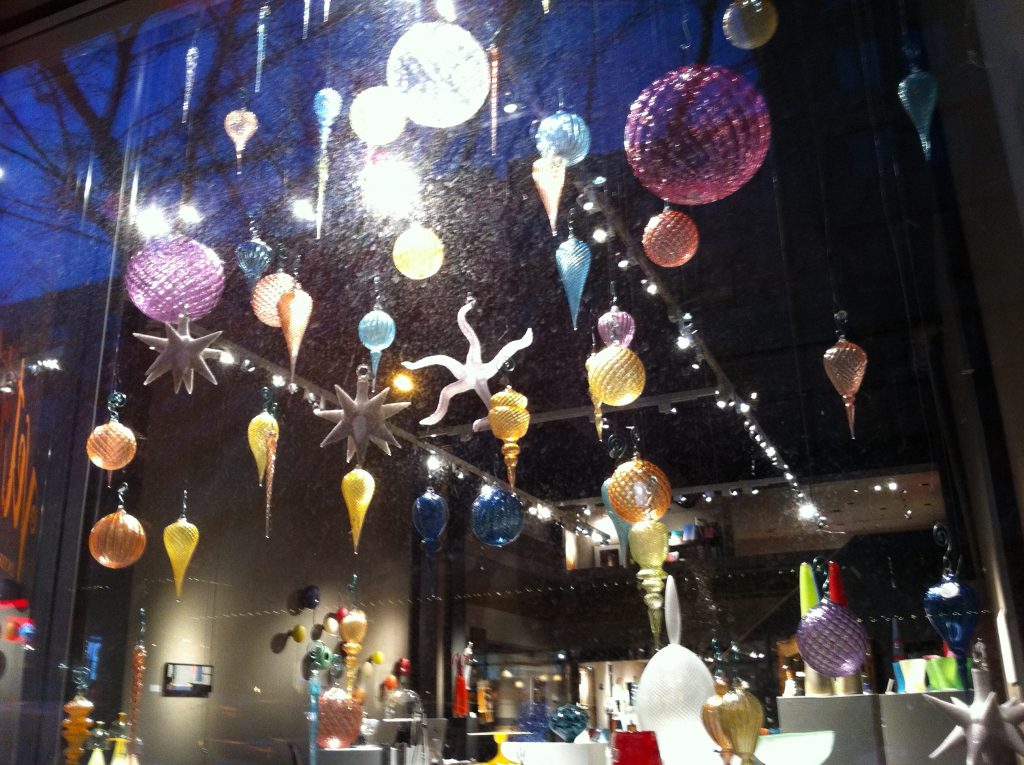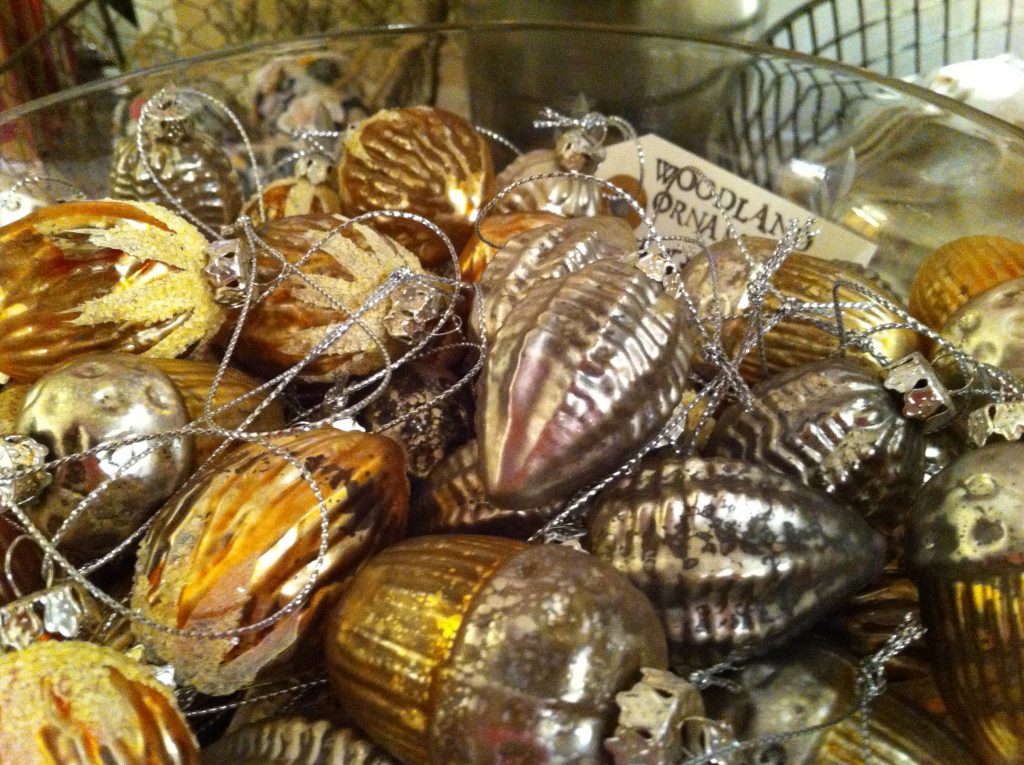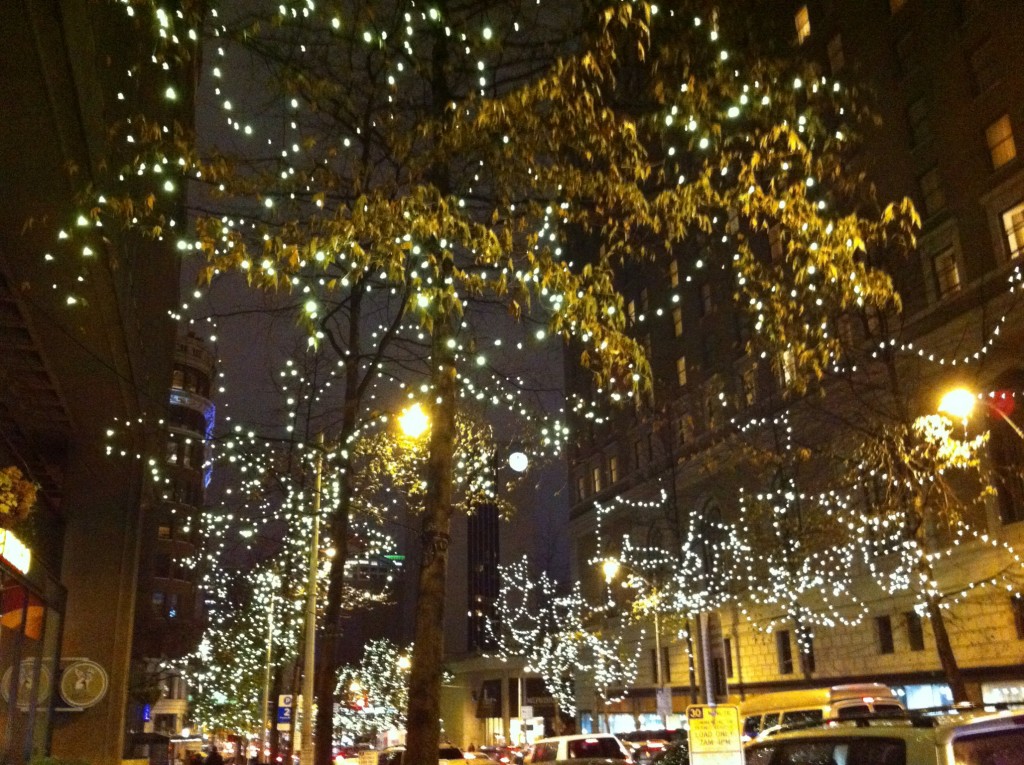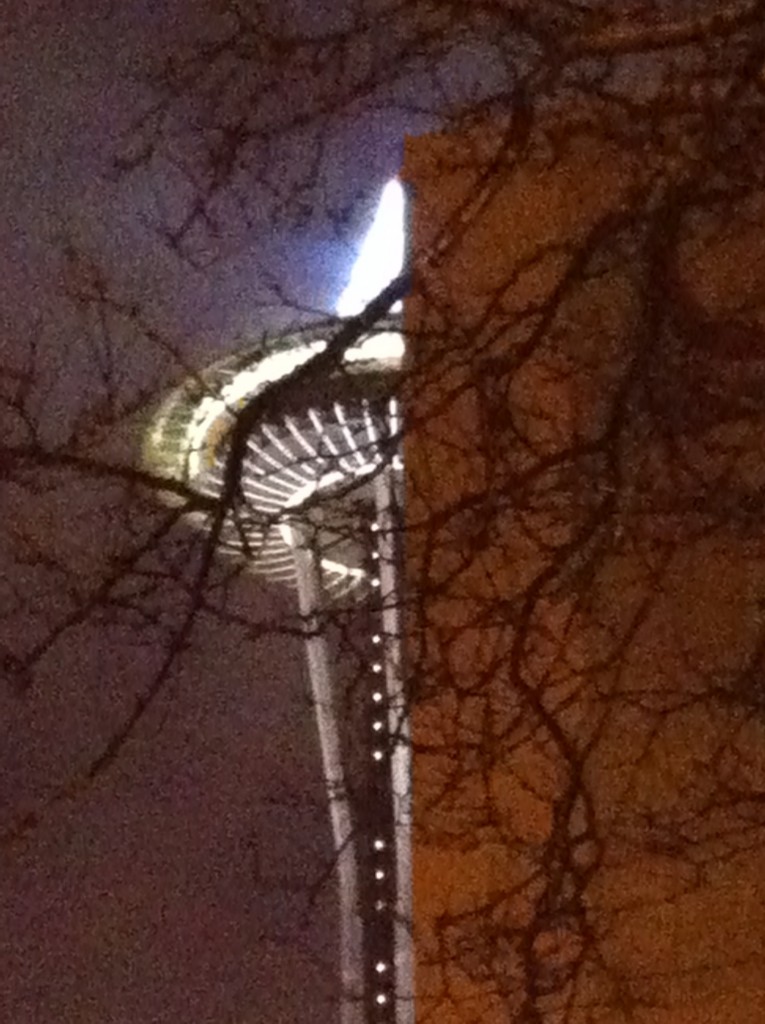 Spent an afternoon enjoying the festivities in downtown Seattle.
Egy délután Seattle belvárosában, élvezvén a karácsonyi hangulatot.
2014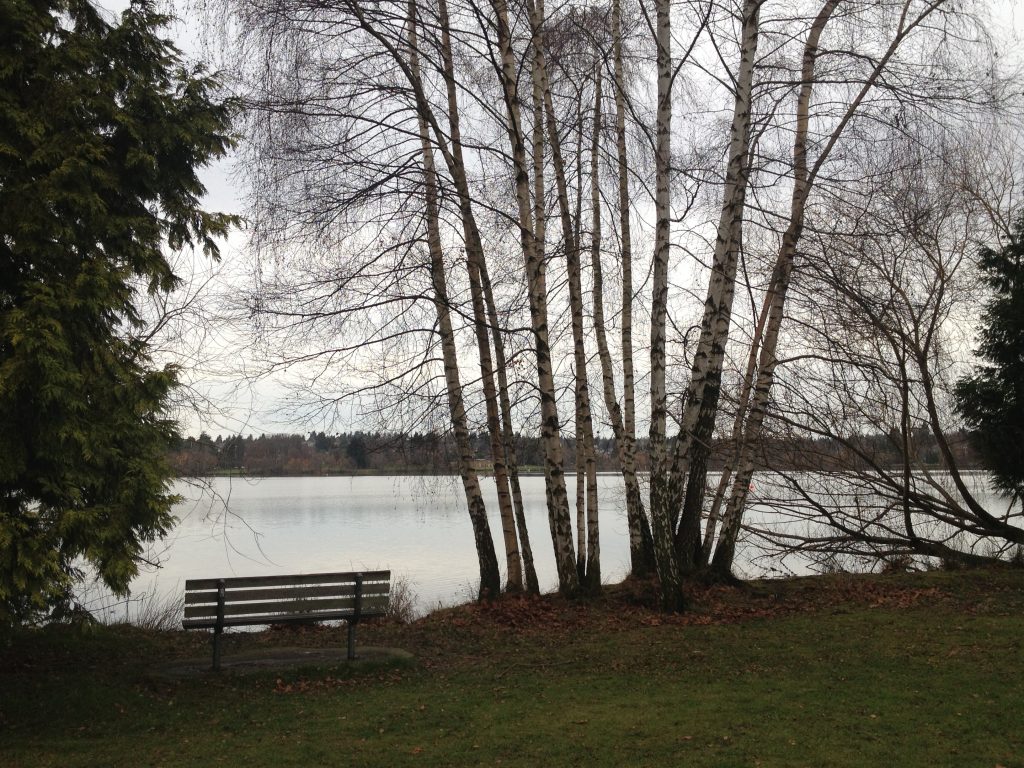 Peaceful afternoon by Green Lake.
Békés délután a Green Lake tónál.