1993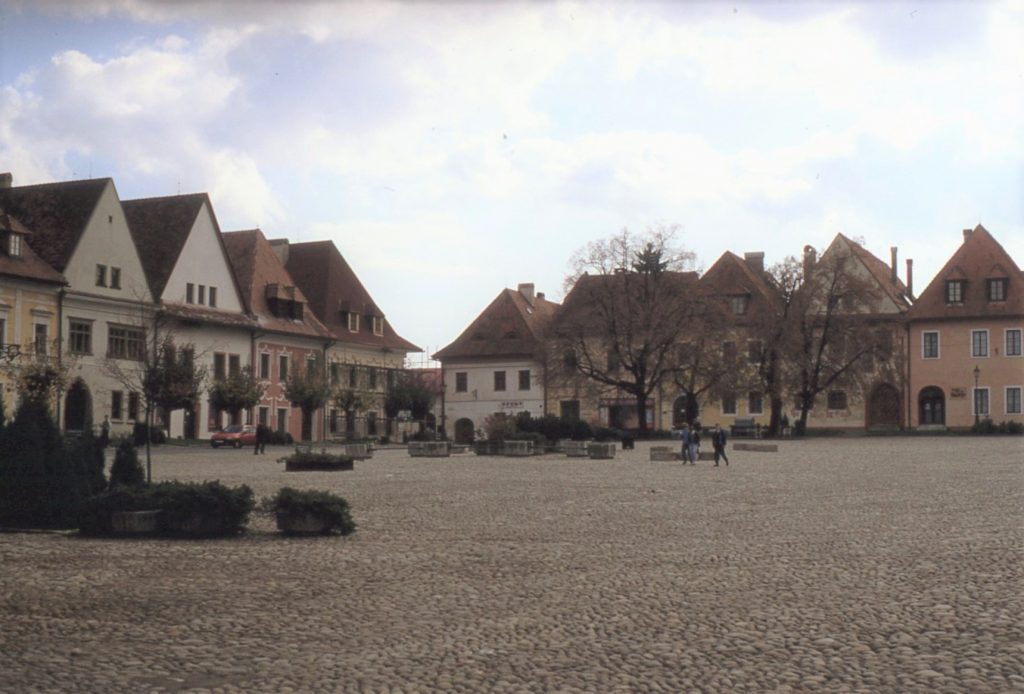 Steve visited Bardejov, the town in north-eastern Slovakia, a World Heritage Site.
Steve ellátogatott Bártfára, ebbe az északkelet-szlovákiai történelmi városba.  Bártfa a világörökség része.
1996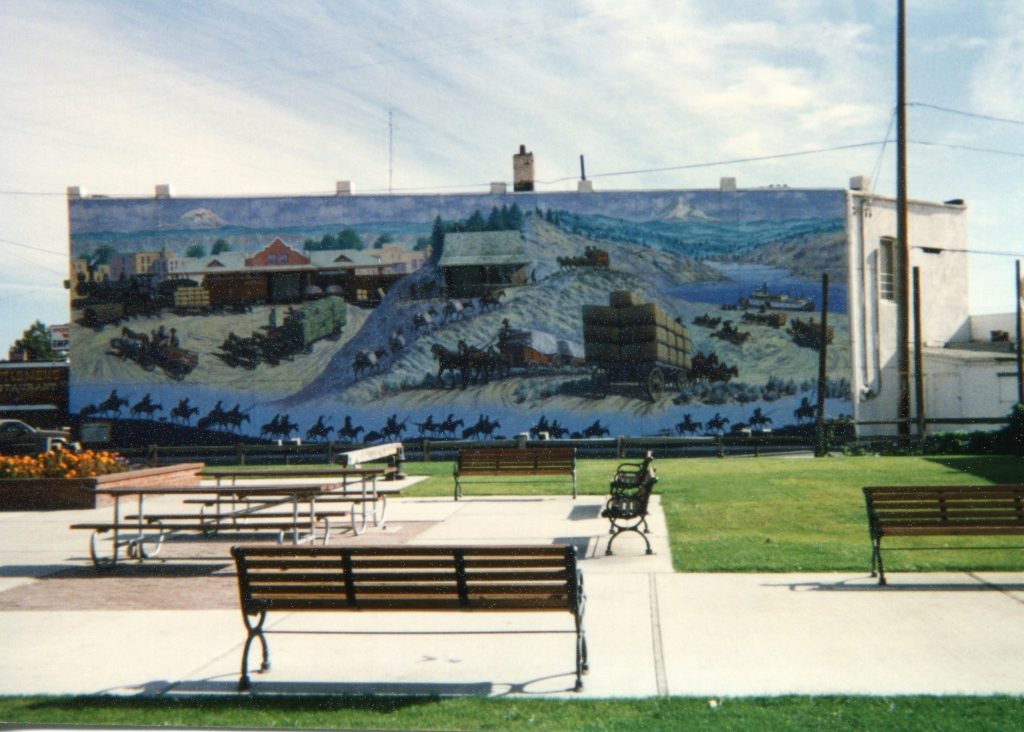 I continued my tour of Washington state with a group of Hungarian mayors.  Today in Toppenish.
Folytatódott a magyar polgármestercsoport körútja Washington államban.  Ma Toppenish-ben voltunk.
2007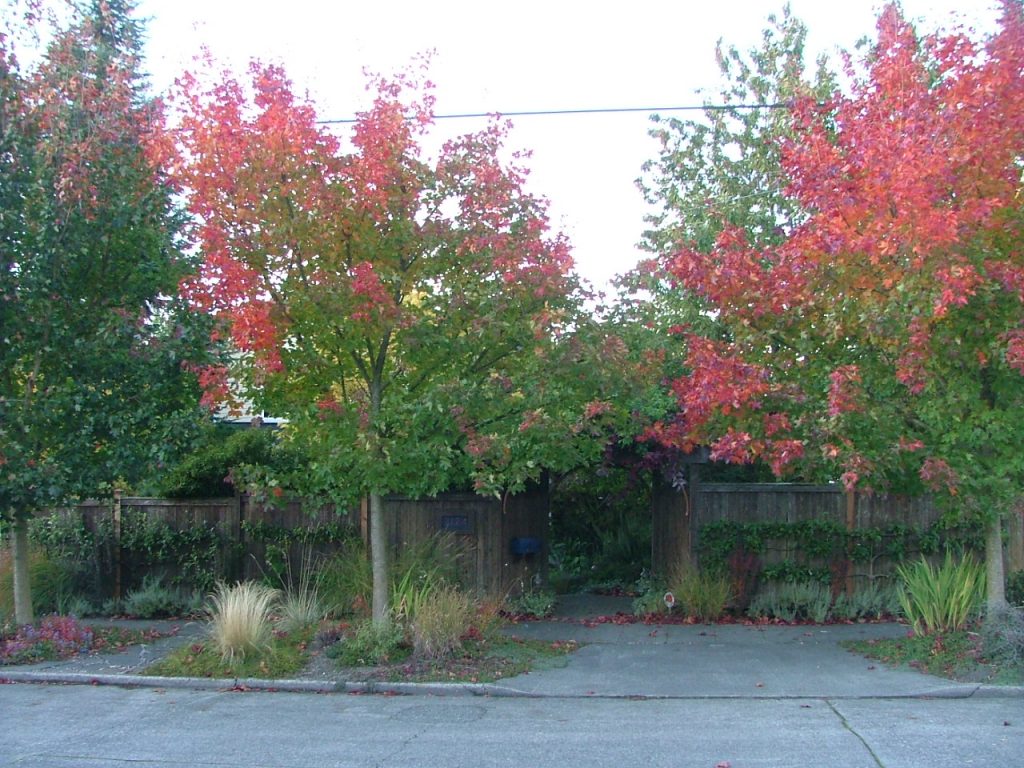 The changing maple trees in front of our house.
Változnak a juharfák a házunk előtt.
2017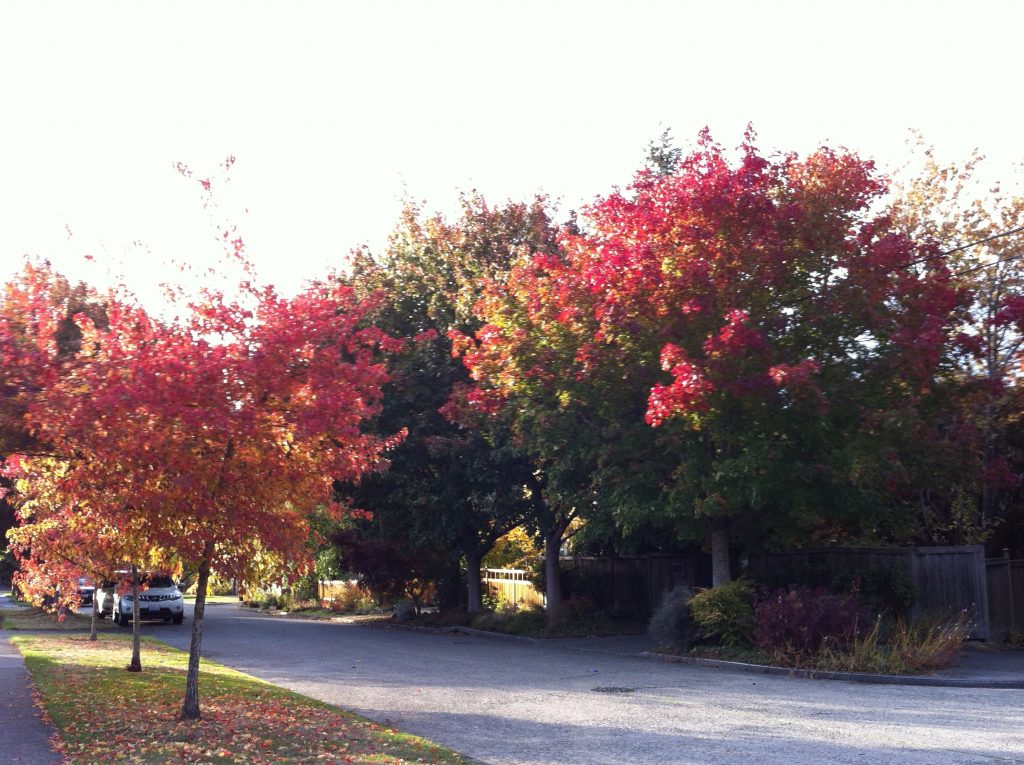 The same trees 10 years later.
Ugyanezek a fák 10 évvel későbben.
2018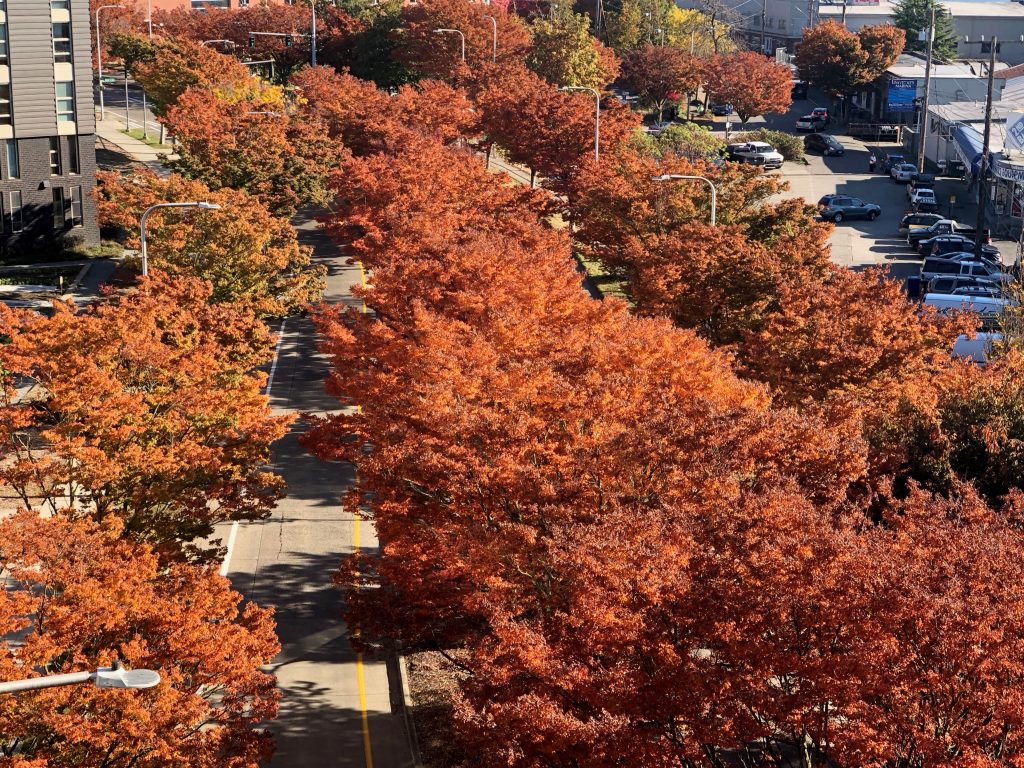 Walking home by the University of Washington.
Hazafelé, a Washington Egyetem környékén.
2019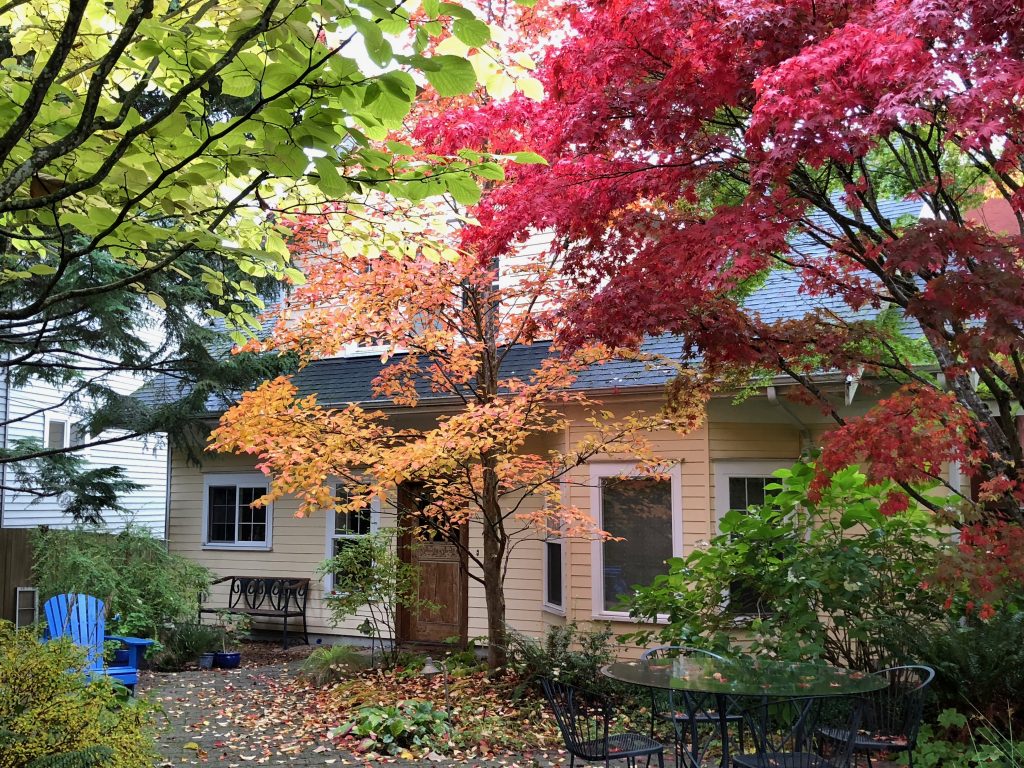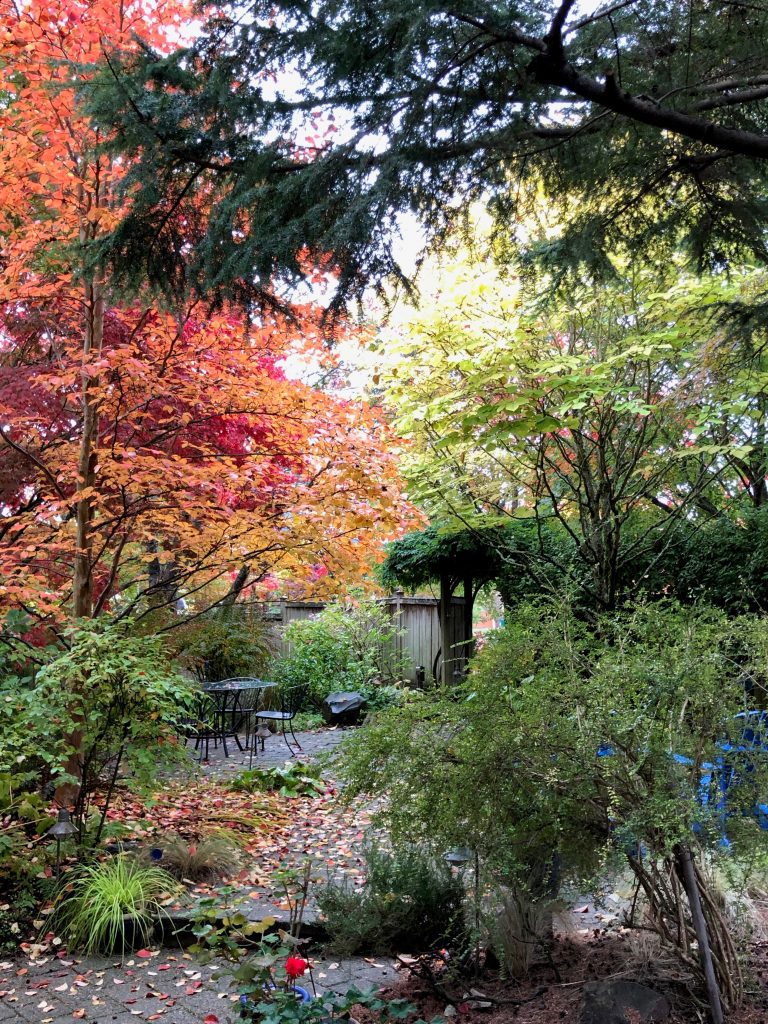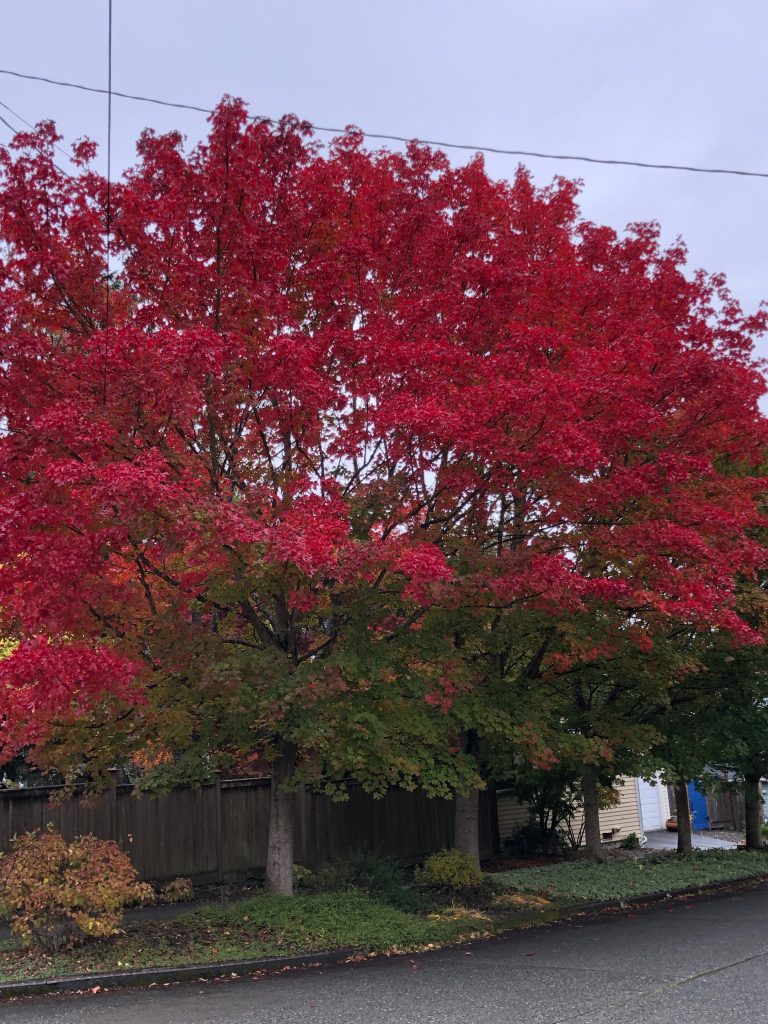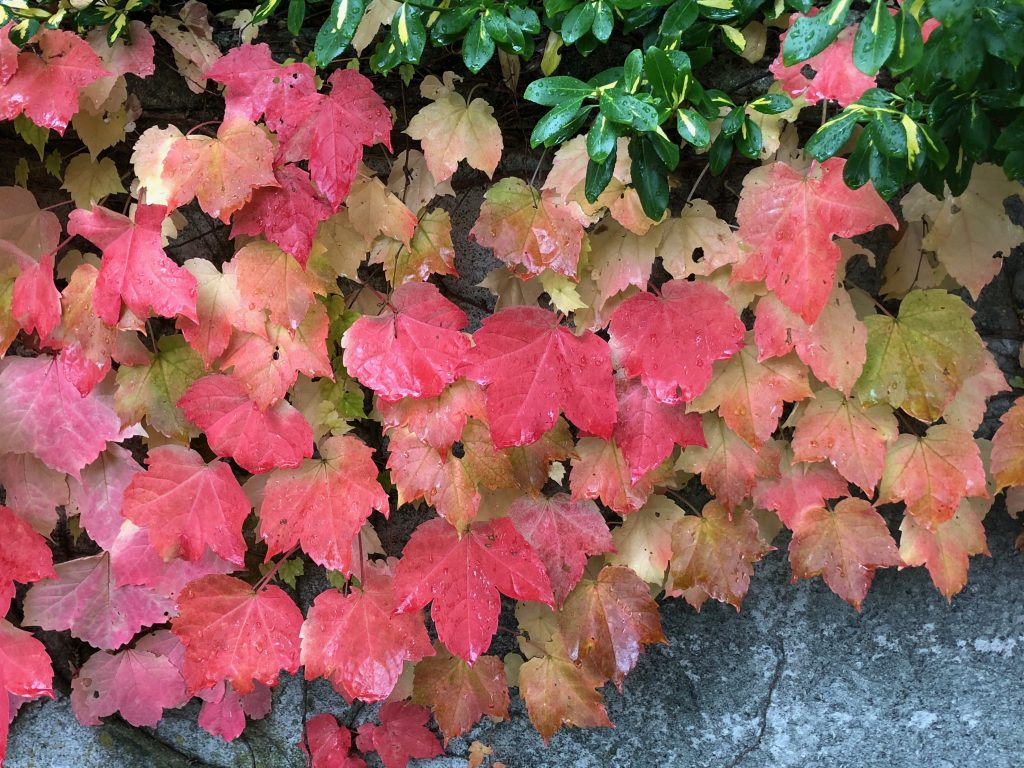 The colors around our place are becoming more brilliant.
A színek, amik körülvesznek bennünket, egyre ragyogóbbak.