1998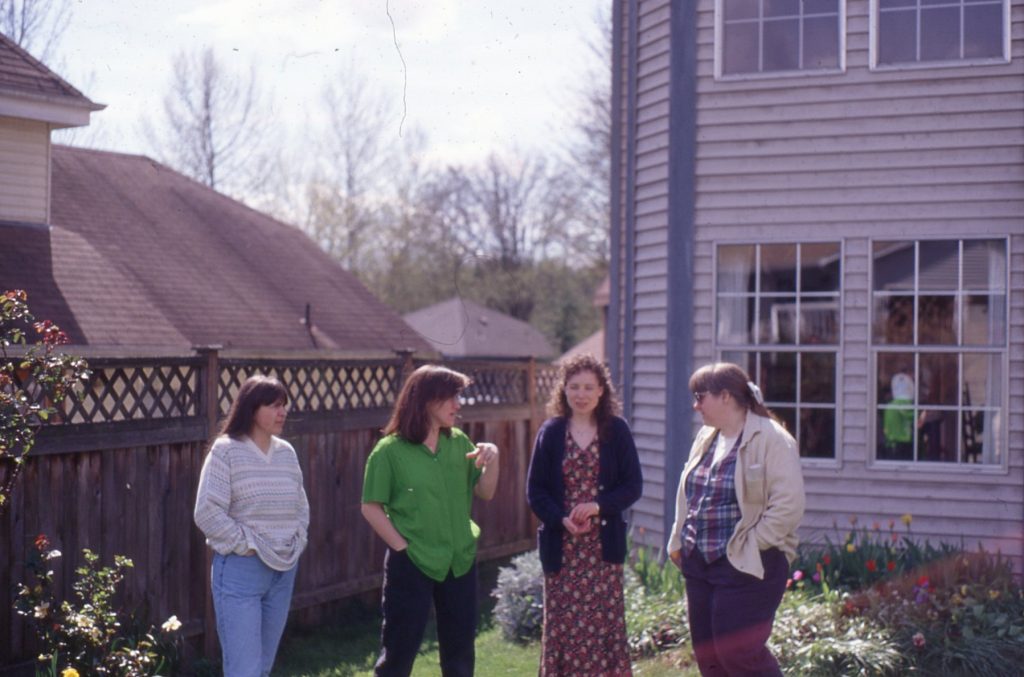 Celebrating Easter in Bothell at Steve's brother, Gary's house.  Here I am with my sisters-in-law.
A húsvétot Steve öcssééknél, Garyéknél ünnepeltük Bothelben.  A képen a sógornőimmel beszélgetek.
2008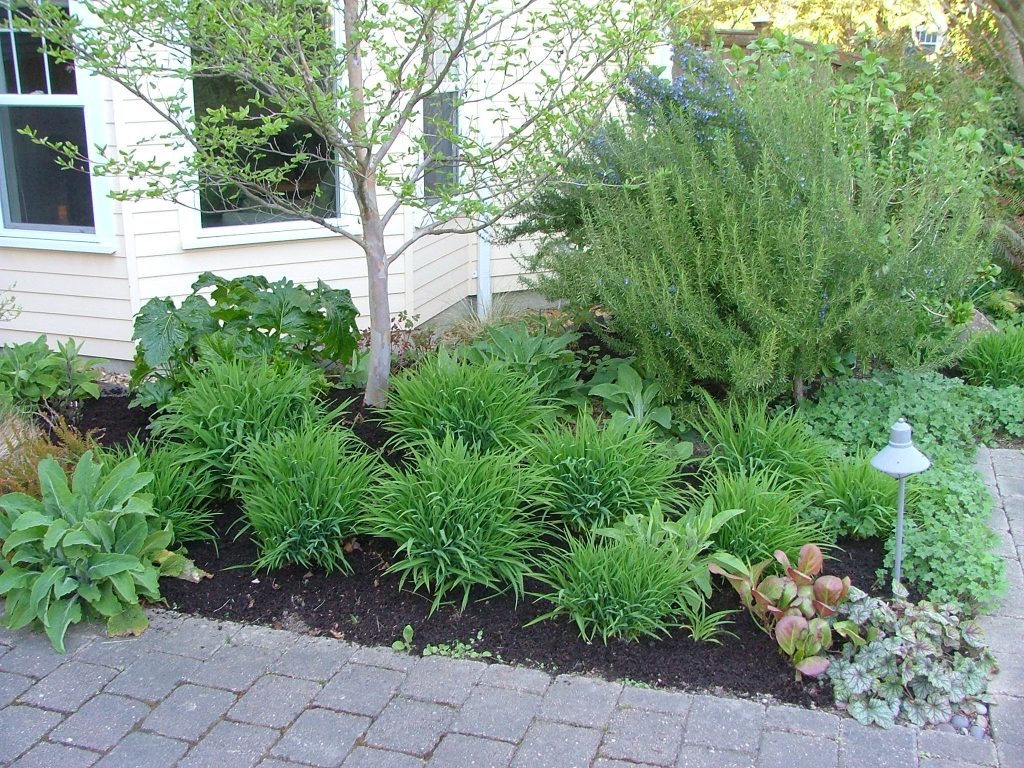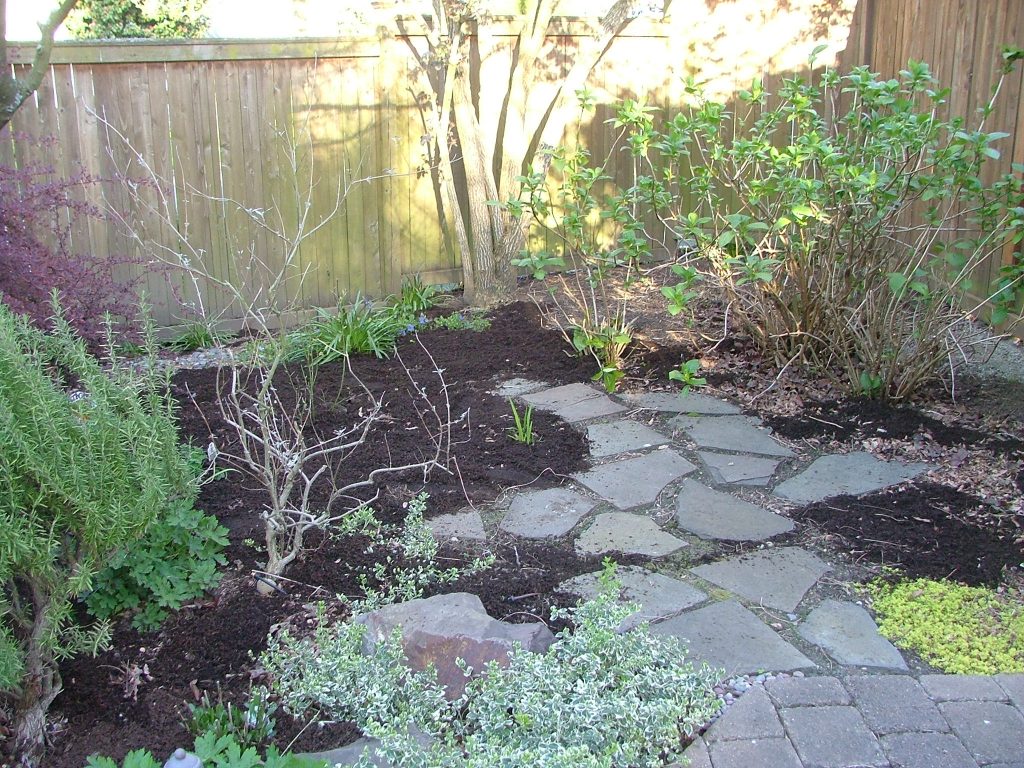 Preparing the garden soil.
A kerti talaj előkészítése.
2012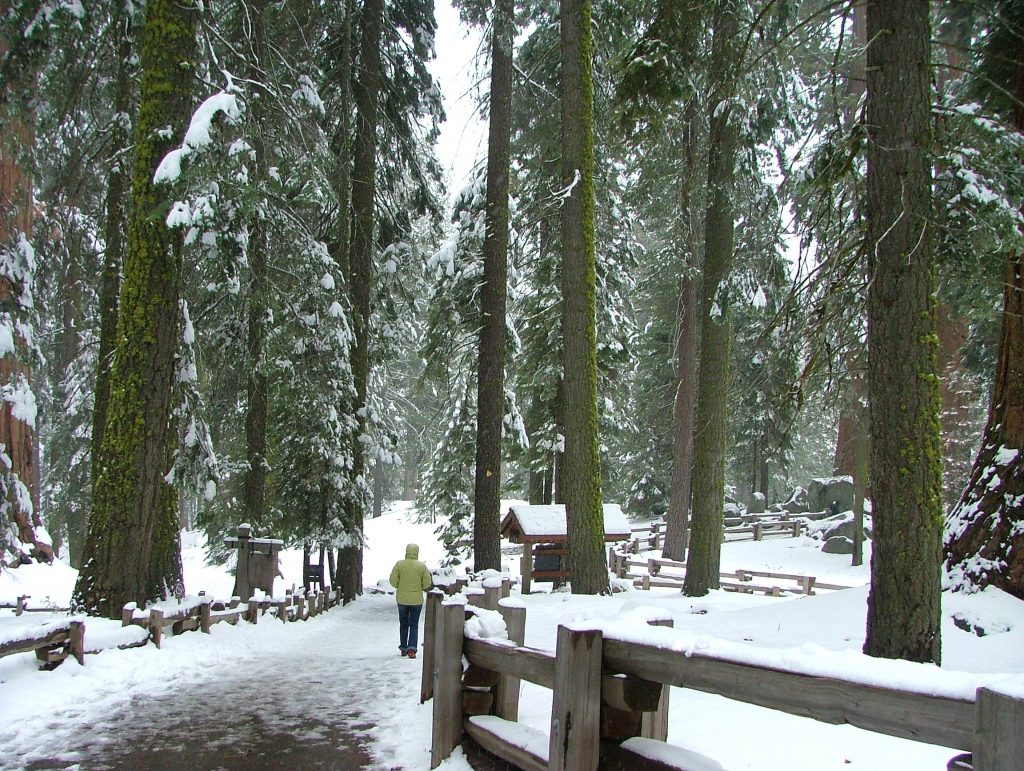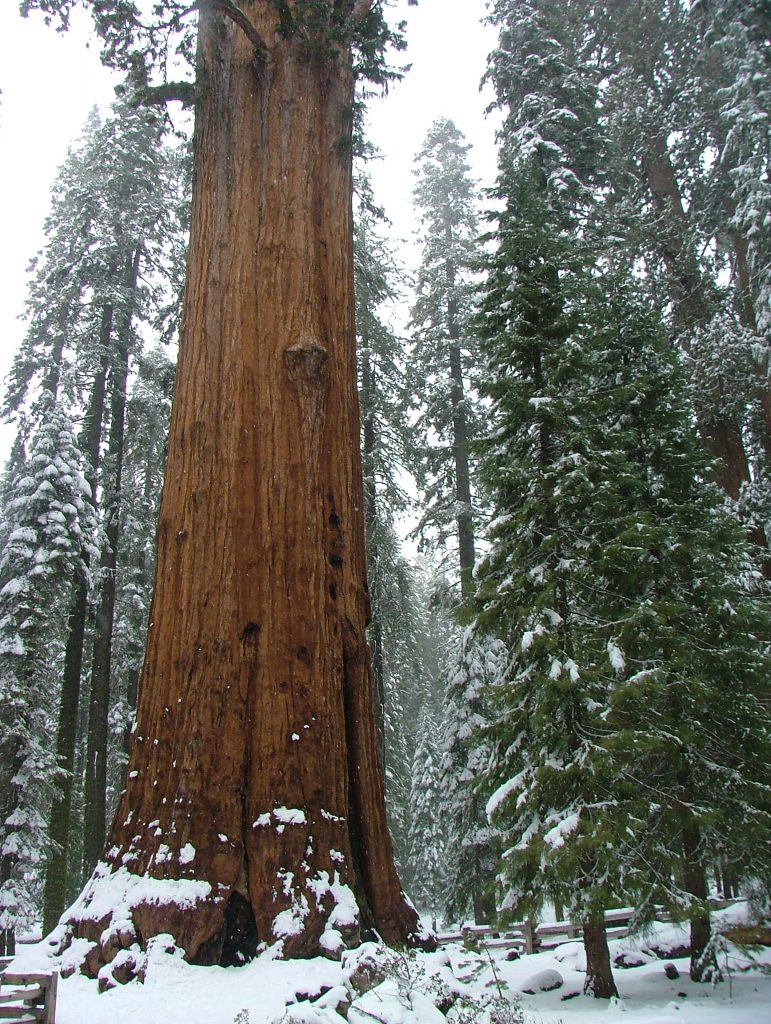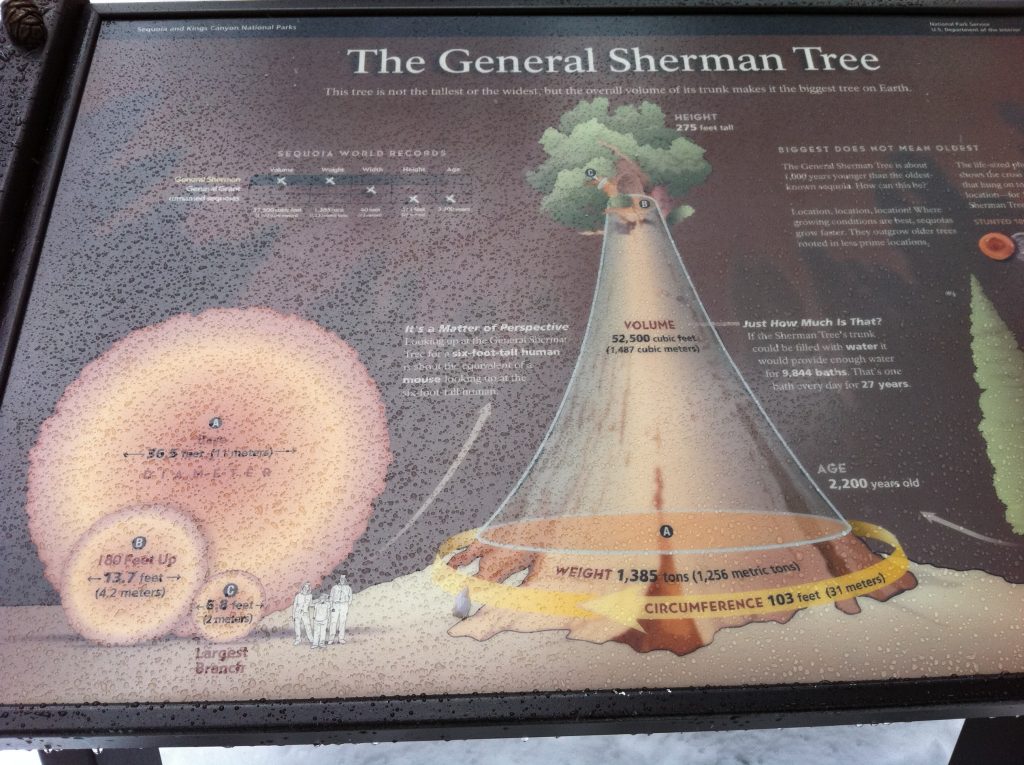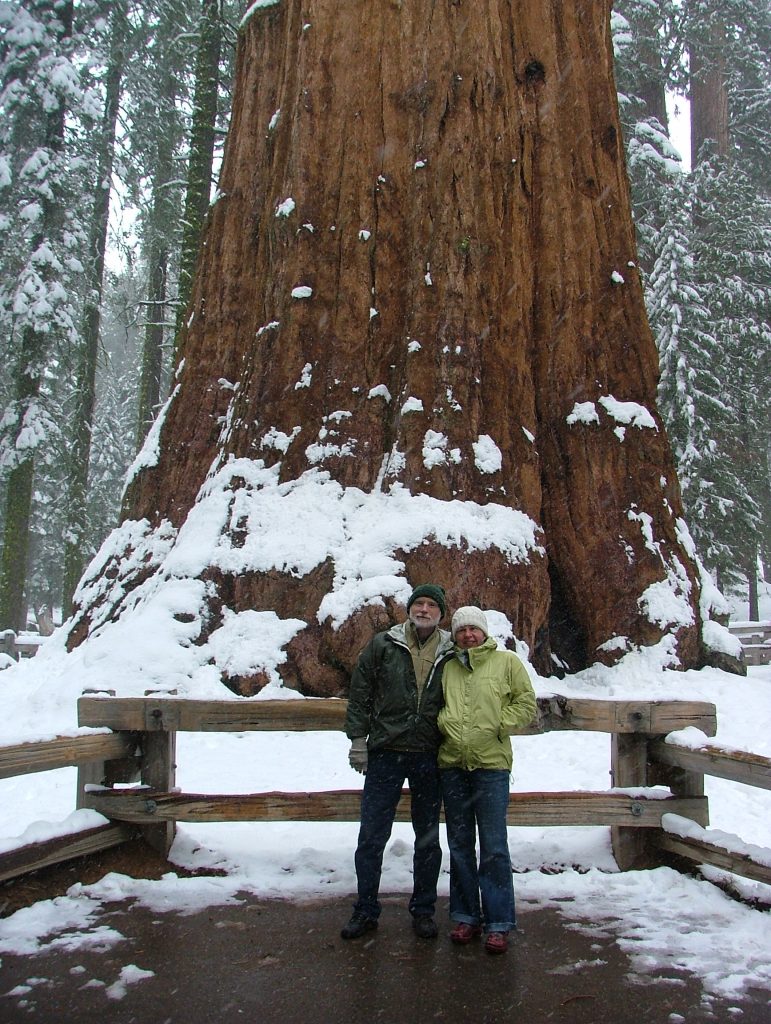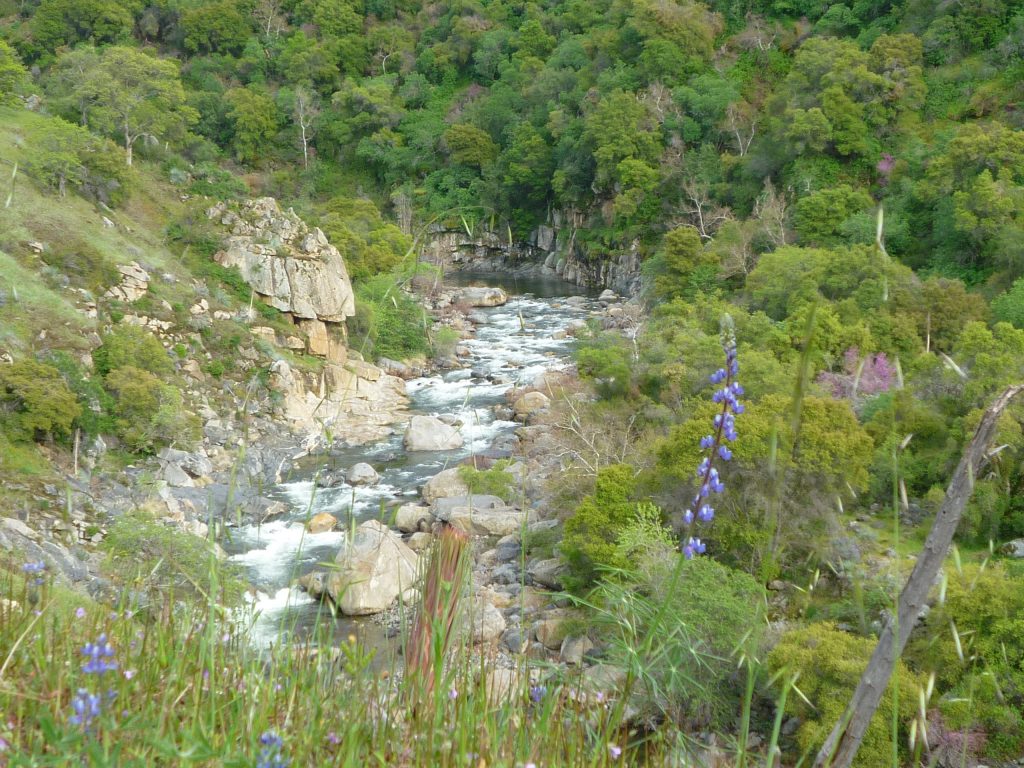 A day in Sequoia National Park in California.  Snow at 7000 feet.
Egy nap a Sequoia Nemzeti Parkban, Kaliforniában.  2130 méter magasságban hó fogadott.
2014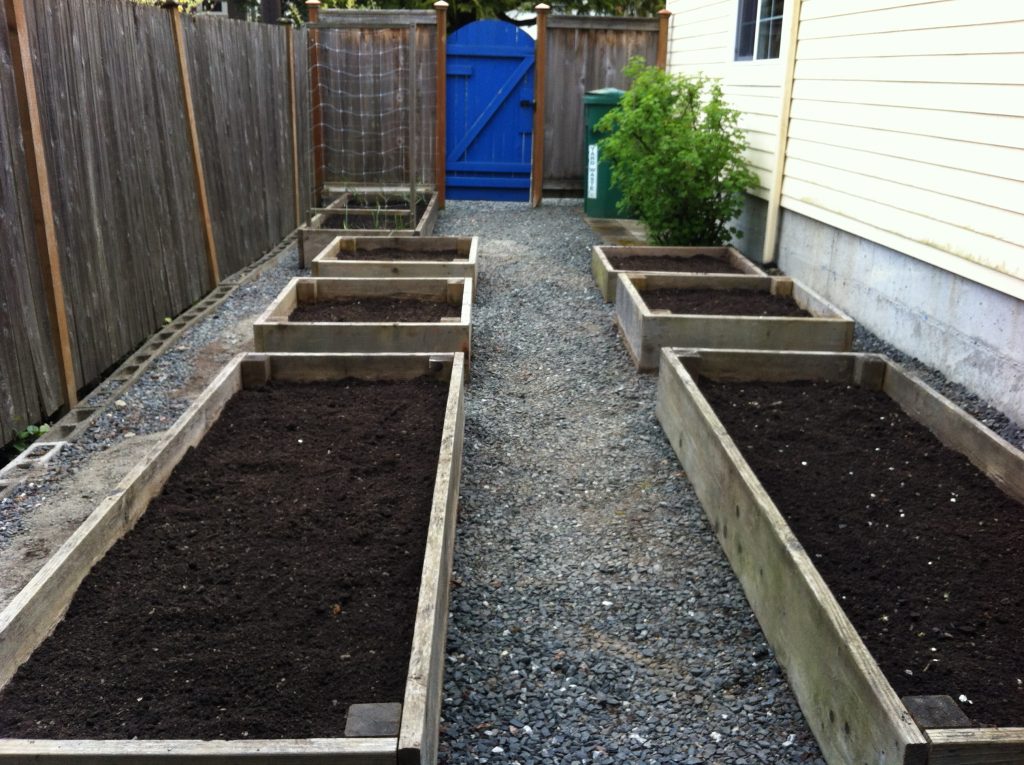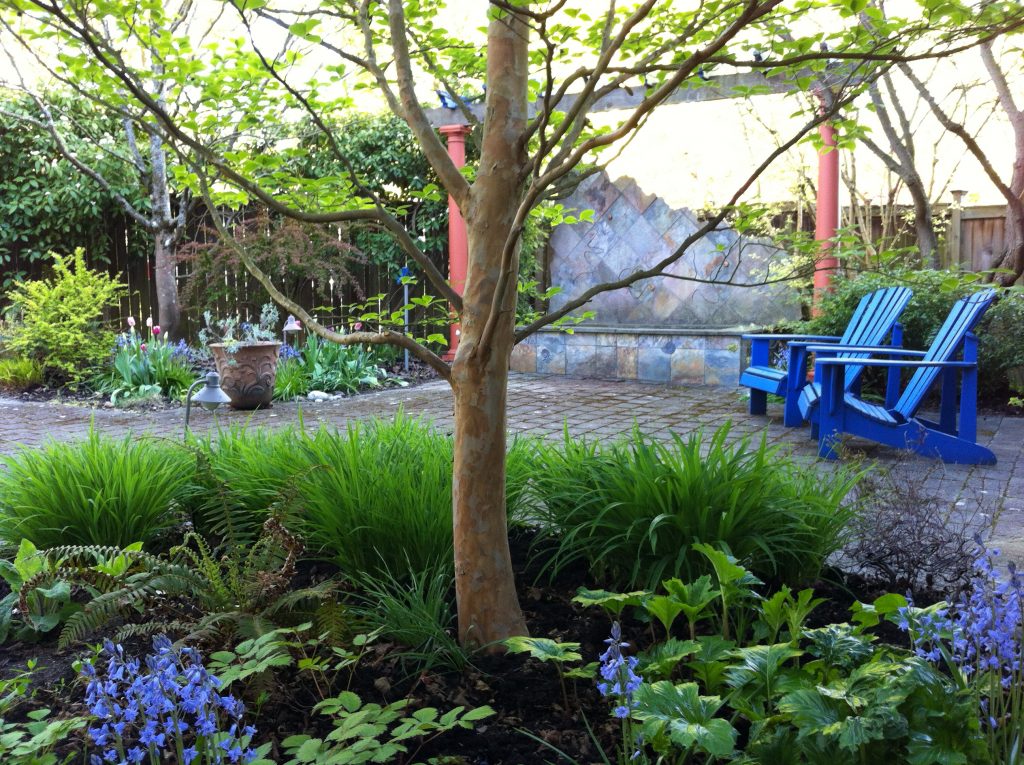 The raised beds are ready for planting and the courtyard is in green and blue.
A magaságyások várják a zöldségmagot és a palántákat.  Az előkert zöldben és kékben pompázik.
2017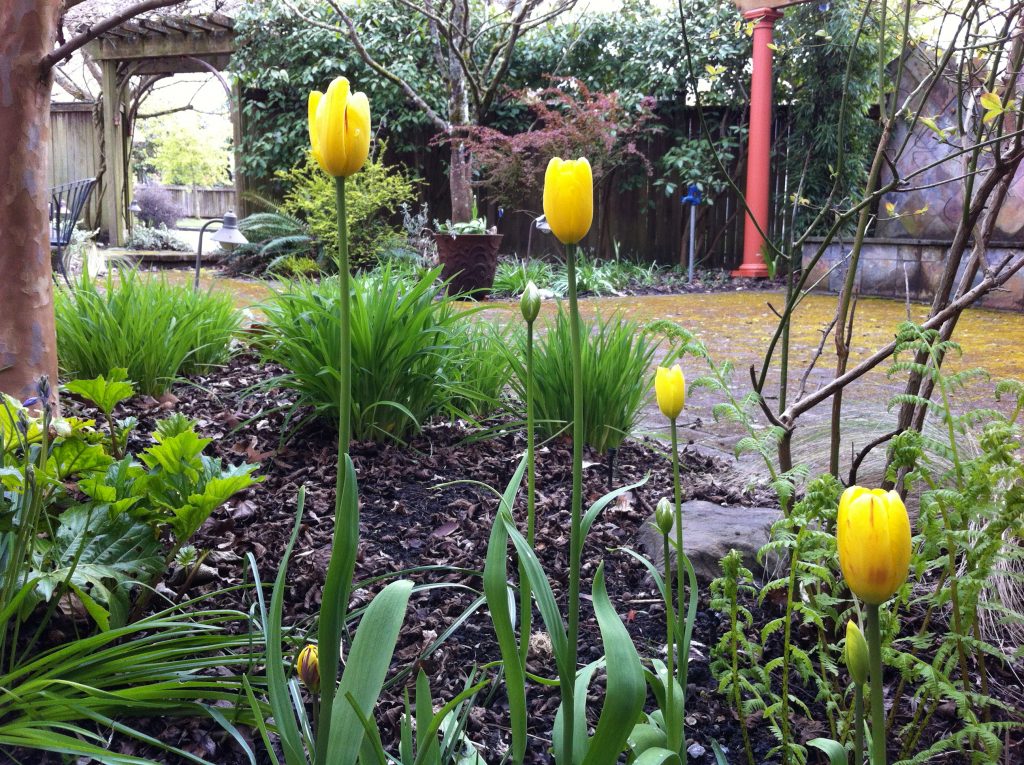 Yellow tulips standing guard.
Sárga tulipánok őrségben.