When tomatoes are in season, even though we eat a lot of them, we don't get tired of them.  This very simple creamy salad is one of our favorites.  Fresh and tangy and comes together in no time.  Perfect on its own or with grilled meat or chicken.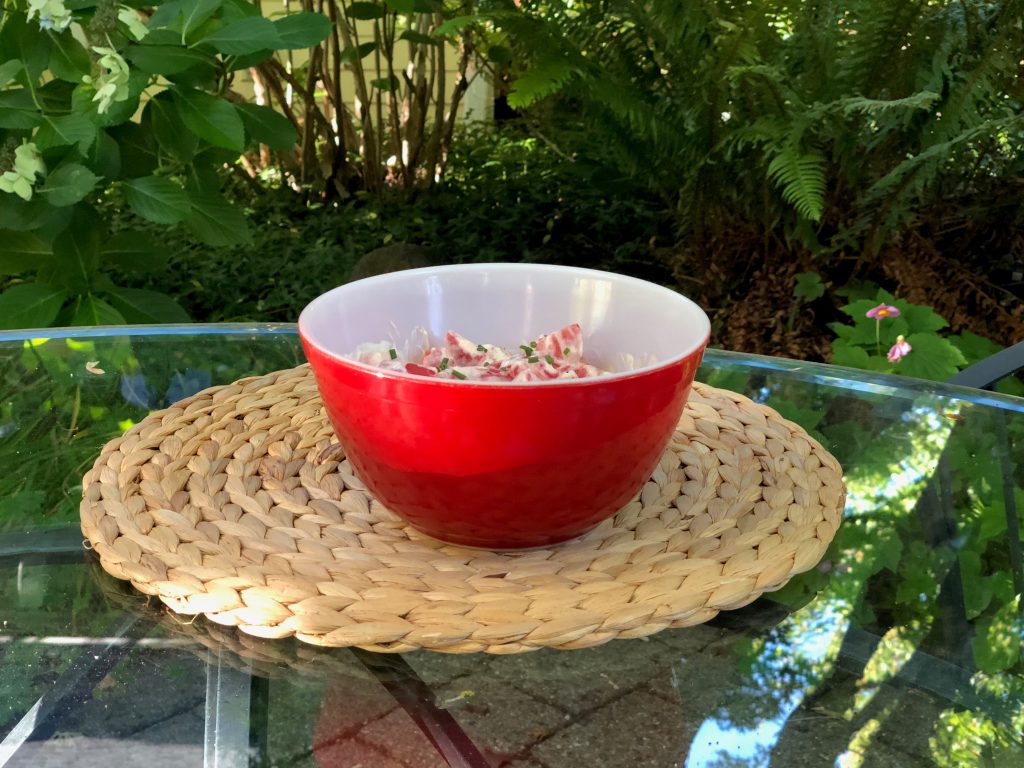 tomatoes – 5 medium
garlic – 2-3 cloves
chive – half bunch
olive oil – 1 tablespoon
sour cream – ½ cup
salt and ground black pepper – to taste
Cut the tomatoes into wedges or rings and place in a deeper bowl.  Finely chop the peeled garlic and the chive and add them to the tomatoes.  Drizzle with olive oil, add the sour cream, season with salt and pepper, and mix gently.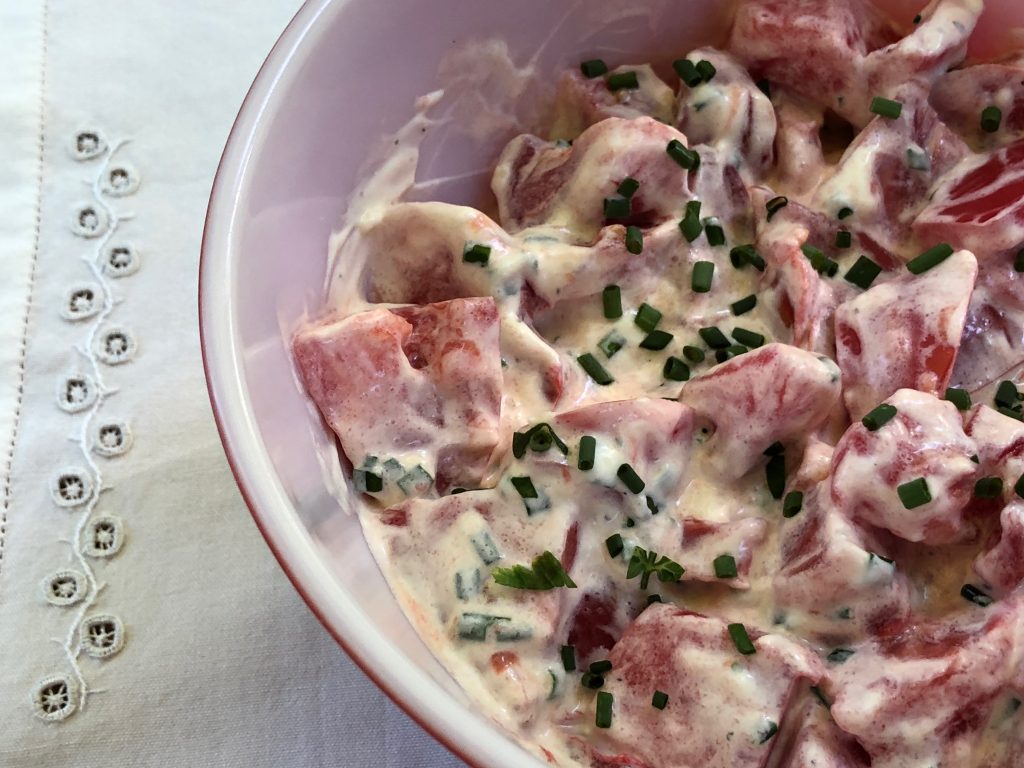 Mi nagyon szeretjük a paradicsomot, szezonban szinte naponta fogyasztjuk.  Ez az egyszerű, krémes paradicsomsaláta az egyik kedvencünk.  Önmagában is kitűnő, de grillezett hússal vagy csirkével is finom.  Megunhatatlan, ráadásul pillanatok alatt elkészül.
paradicsom – 600 g
fokhagyma – 2-3 gerezd
metélőhagyma (snidling) – fél csokor
olíva olaj – 1 evőkanál
tejföl – 150 ml
só és bors – ízlés szerint
A paradicsomokat gerezdekre vagy karikákra vágjuk és egy mélyebb tálba tesszük.  Hozzáadjuk a megtisztított, apróra vágott fokhagymát és a finomra vágott metélőhagymát.  Meglocsoljuk az olíva olajjal és a tejföllel, sóval és borssal ízesítjük, és óvatosan összekeverjük.