Unique taste, full of vitamin C, adjustable to your liking, and can bring a festive feeling of the holidays to your table.  It's easy to make, it's quick, can be made ahead, and keeps for a few days in the refrigerator.

You need fresh cranberries, granulated sugar, orange juice.
Dissolve 1 cup sugar in 1 cup orange juice in a saucepan over medium heat.  Stir in one bag (12 oz) cranberries and cook for about 10 minutes, until the cranberries start to pop.  Pour into a bowl – it will thicken as it cools down.  That's all.
Serve with turkey meat or other roasts and grilled cheese.  Spread on sandwiches, add some soft cheese (maybe even some turkey meat), or top your oatmeal with it.  Enjoy!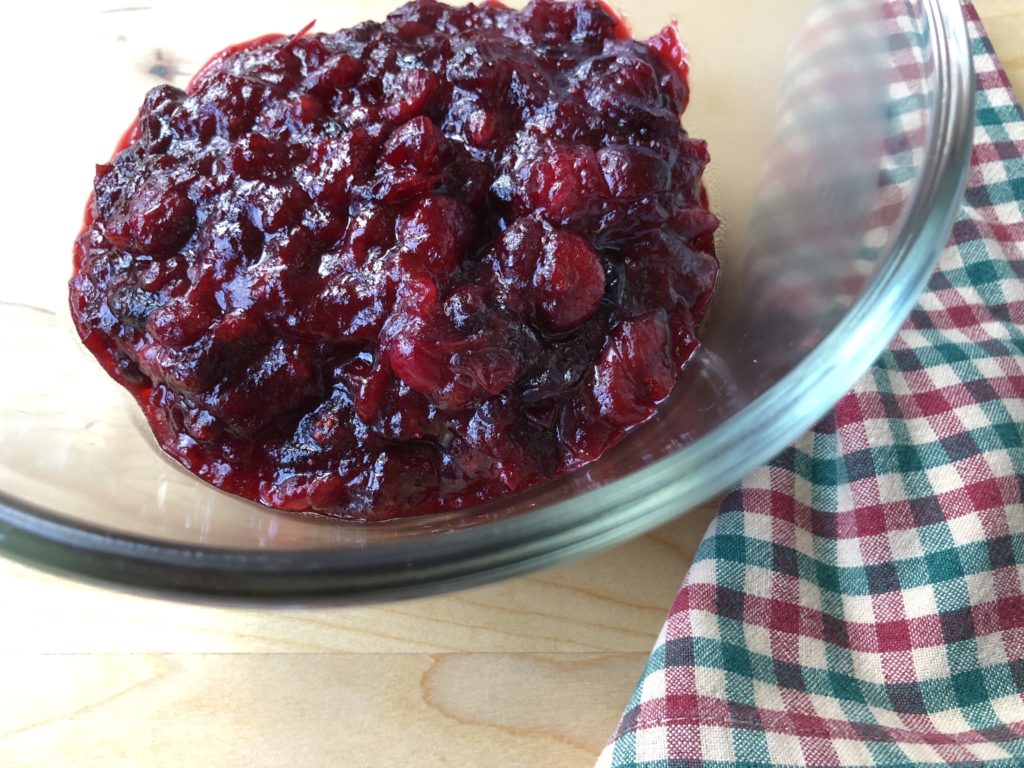 Különleges ízvilág, igazi tőzegáfonya szósz.  Tele van C-vitaminnal, kedved szerint ízesítheted, és az ünnepek hangulatát varázsolhatod vele az otthonodba.  Könnyen és gyorsan elkészíthető, előre is, s hűtőben néhány napig eltartható.
Friss amerikai tőzegáfonya, kristálycukor és narancslé kell hozzá.
Egy serpenyőben felolvasztok 200 g cukrot 220 ml narancslében.  Hozzákeverek 450 g friss tőzegáfonyát és közepes hőfokon, folyamatosan kevergetve kb. 10 percig főzöm.  Közben az áfonya – pukkanó hangot hallatva – szétrepedezik, lassan szétrotyogja magát és kezd besűrűsödni.  Tálba öntöm, s miközben hül, tovább sűrűsödik.  Ennyi az egész.
Pulykasült és más sült húsok, grillezett sajt mellé tálalom.  Szendvicsbe is kenhető (lágy sajttal), de zabkása tetején is finom.  Jó étvágyat!