A unique experience awaited us in the afternoon of our sixth day in Kenya in the foothills of Africa's second highest mountain.

After a long and tiring 8-hour drive in a safari vehicle (410 km) from Amboseli, we arrived at Mount Kenya National Reserve.  Our timbered tree hotel, located at 2134 meters above sea level, provided stunning views of the surrounding rainforest.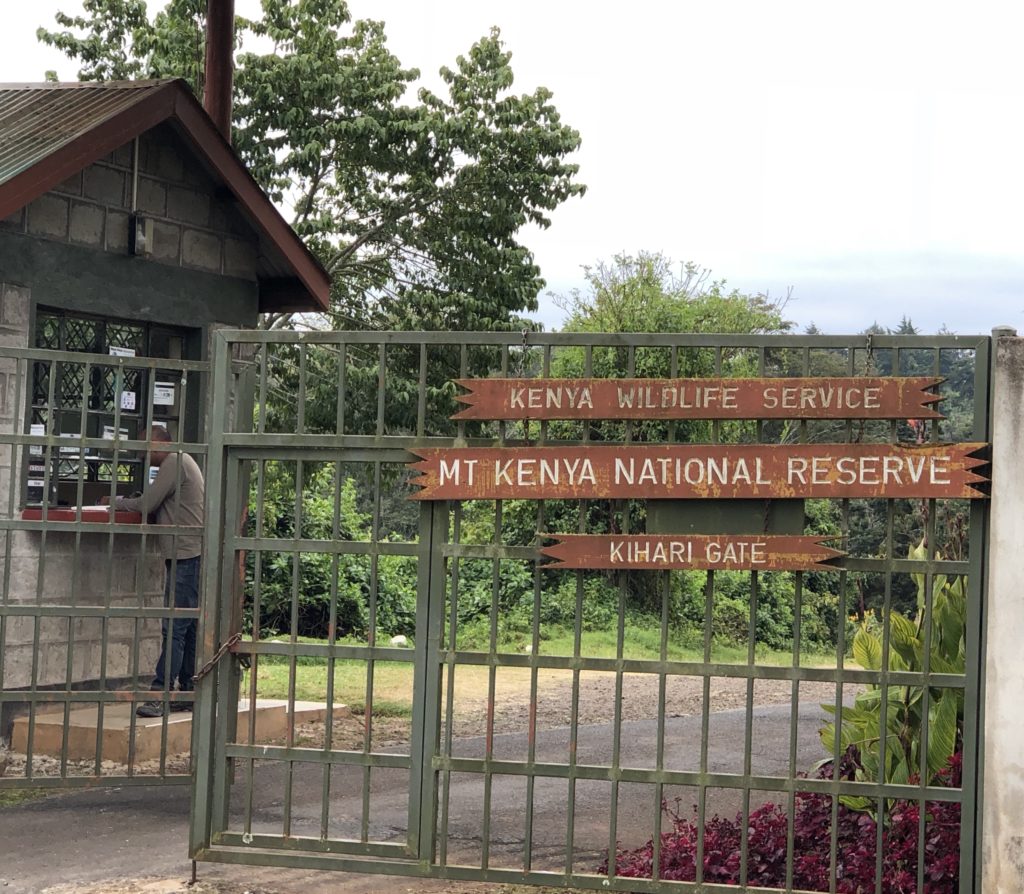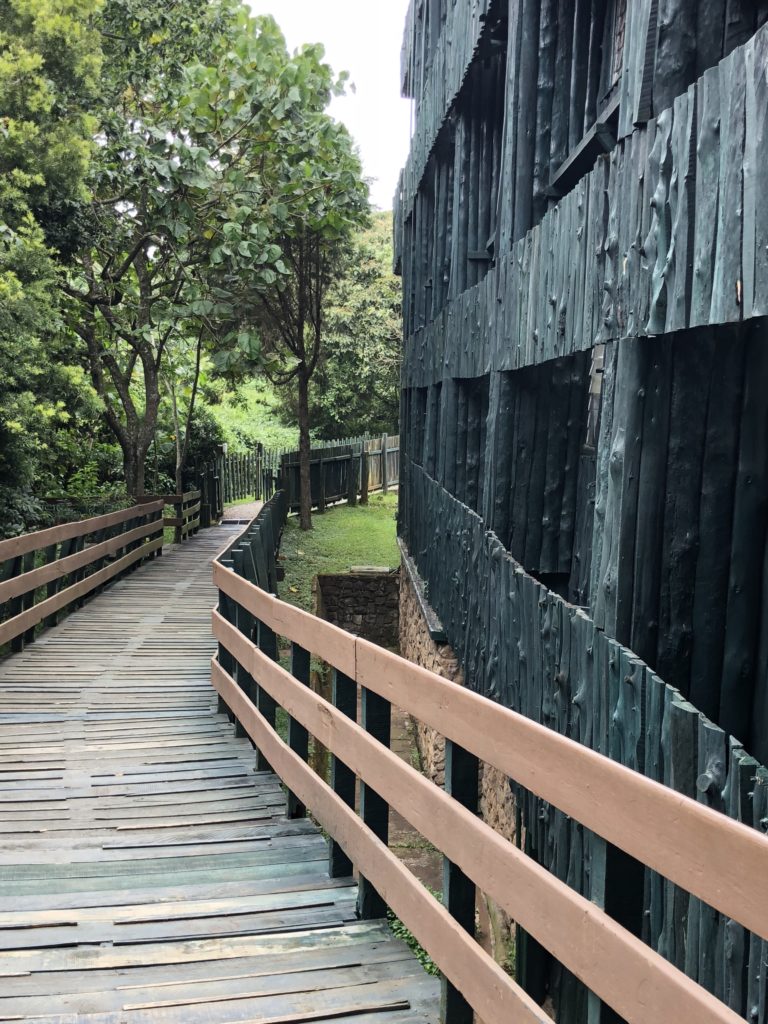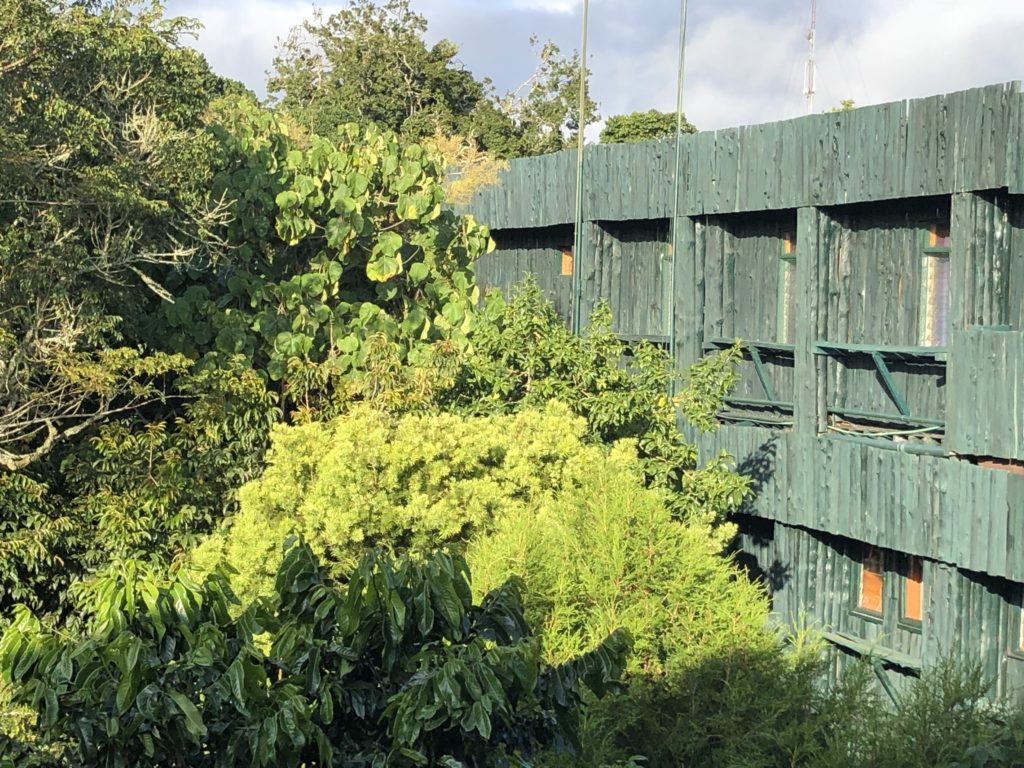 After a quick lunch we went on a walking tour outfitted in green rubber boots (courtesy of the hotel).  Our naturalist first stopped at the Education Center where we learned about the local culture.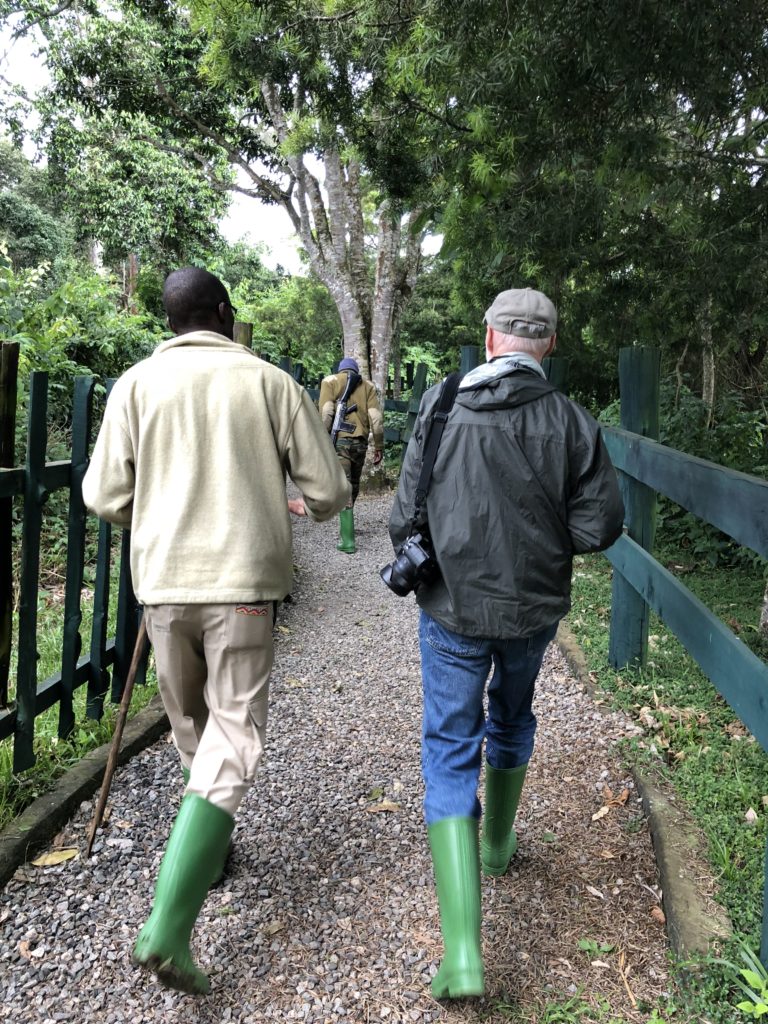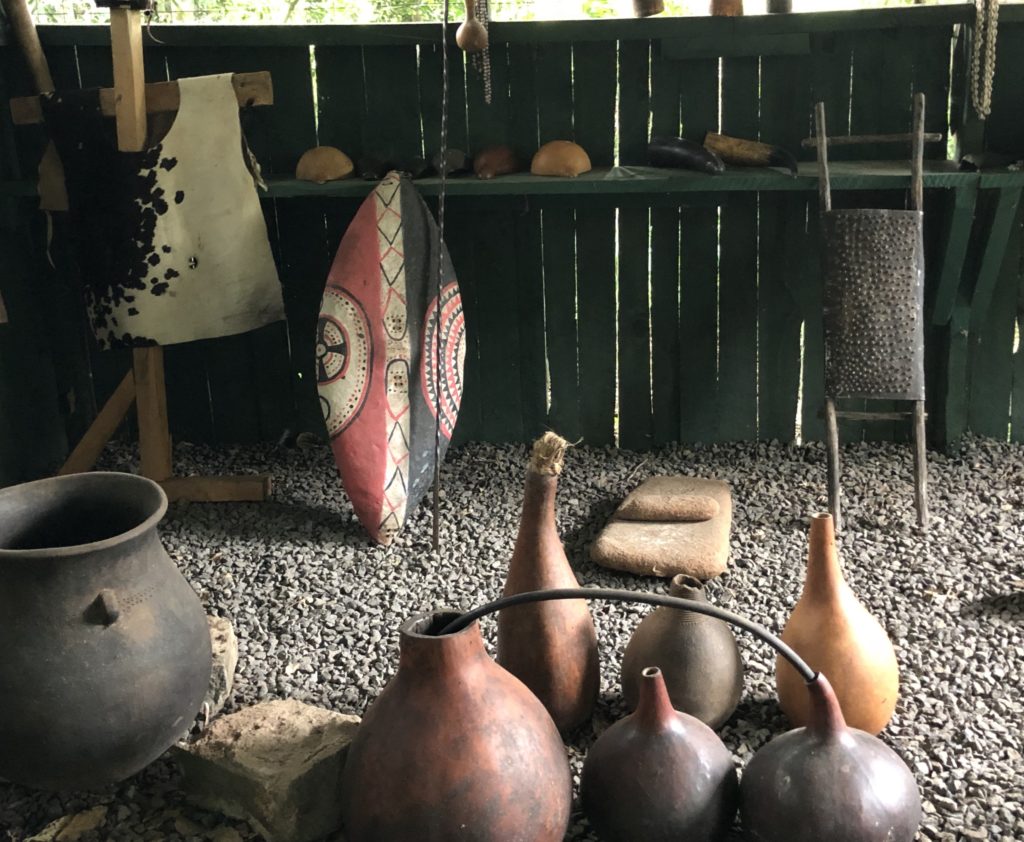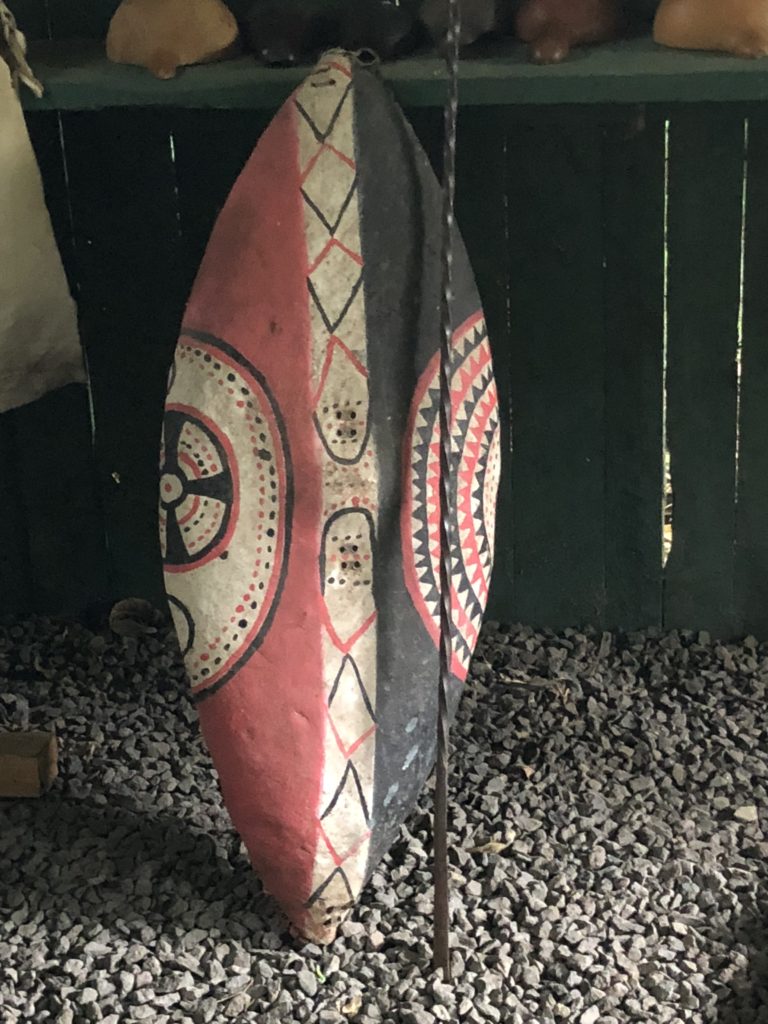 On our walk, we were able to concentrate on the amazing flora and fauna.  Our knowledgeable naturalist described the characteristics of the rainforest and pointed out the only edible plant found there (tomato like little fruits).  We felt safe in our investigations because of the armed guard who accompanied us (in case we encountered a buffalo, elephant, or leopard).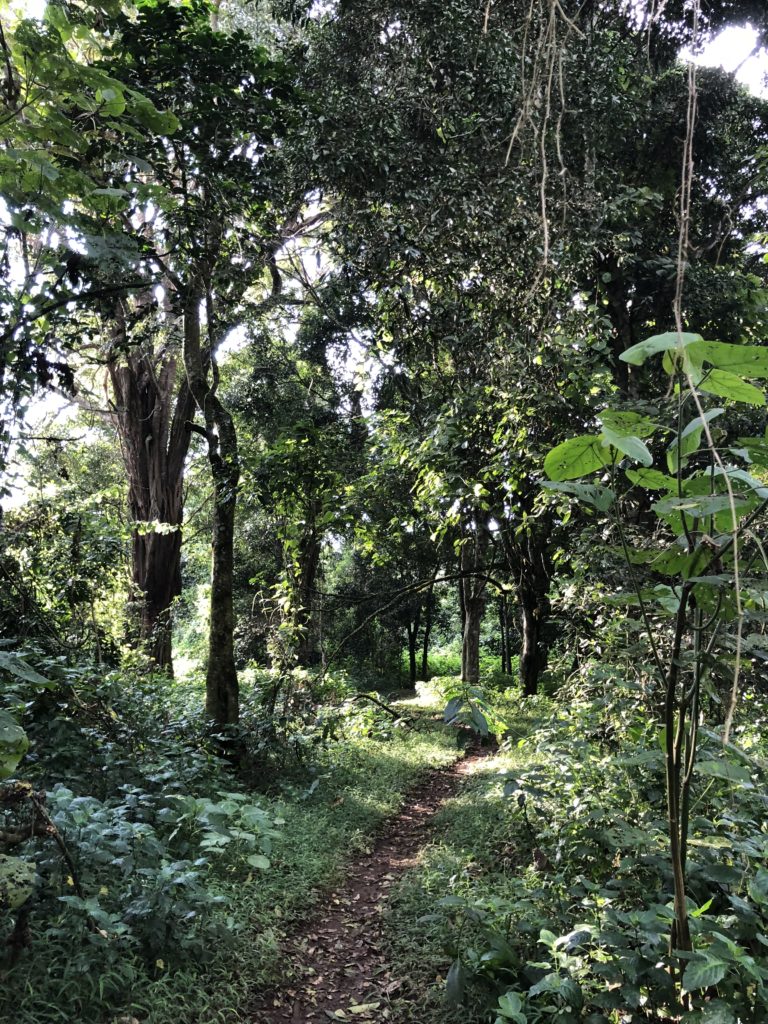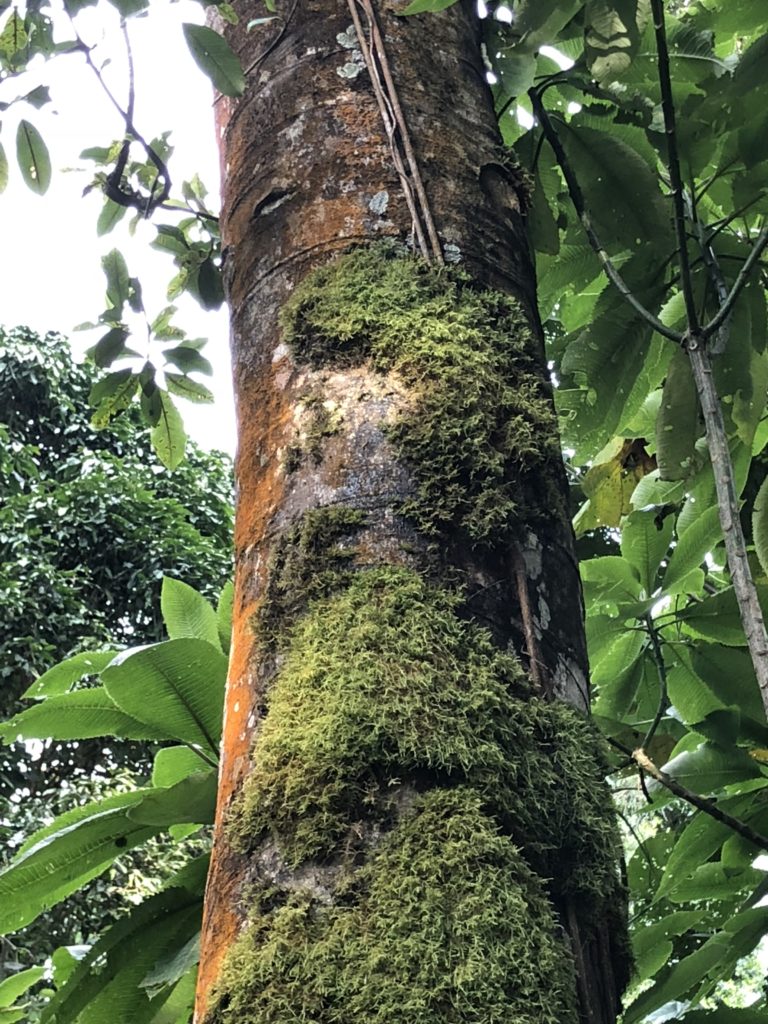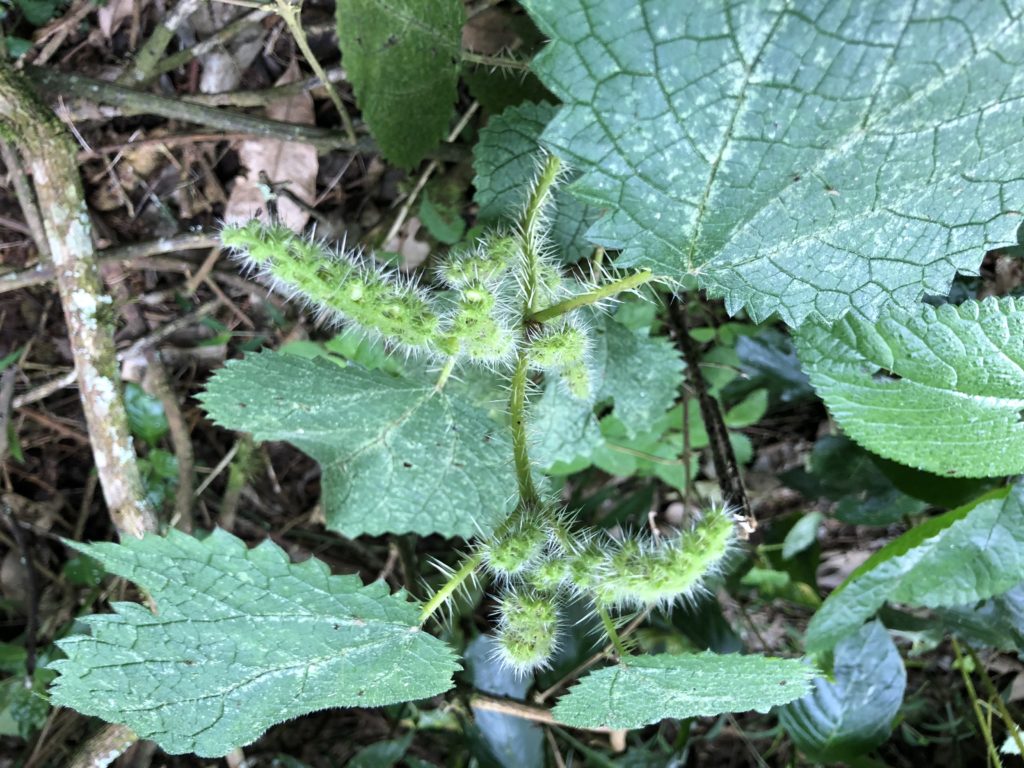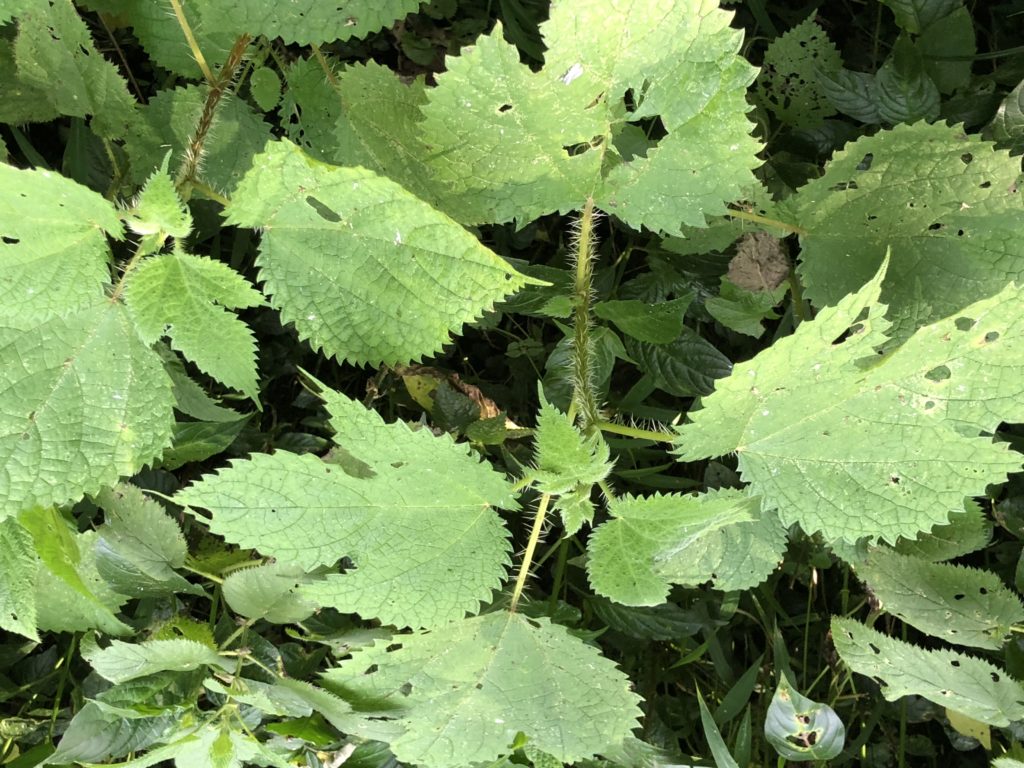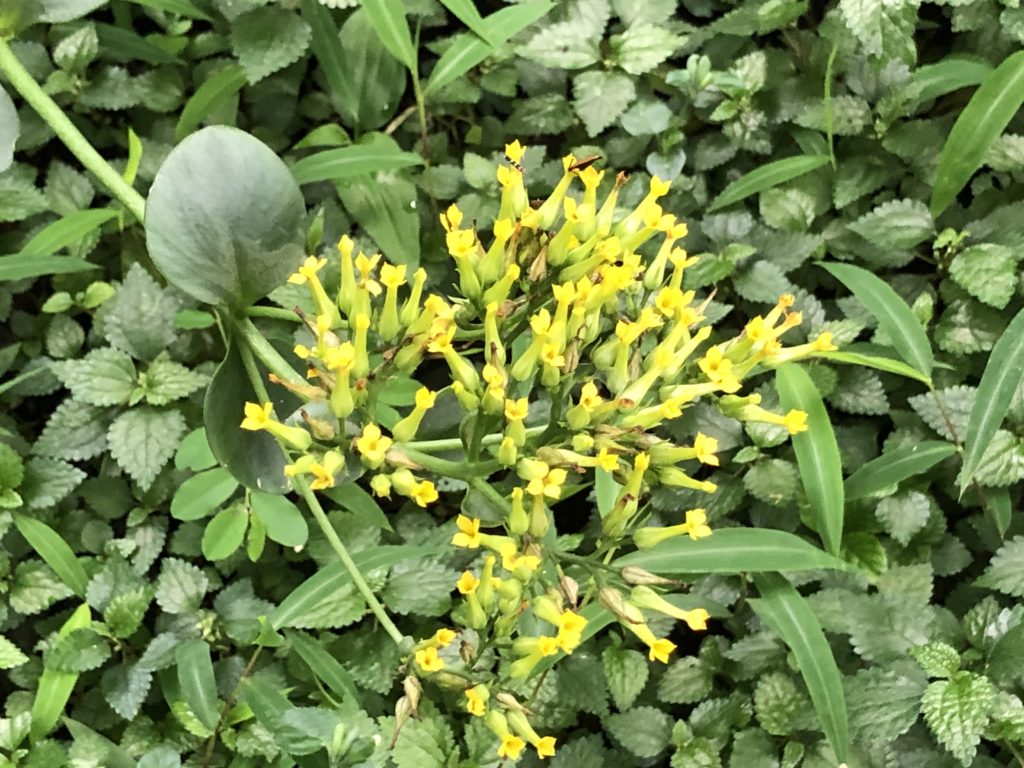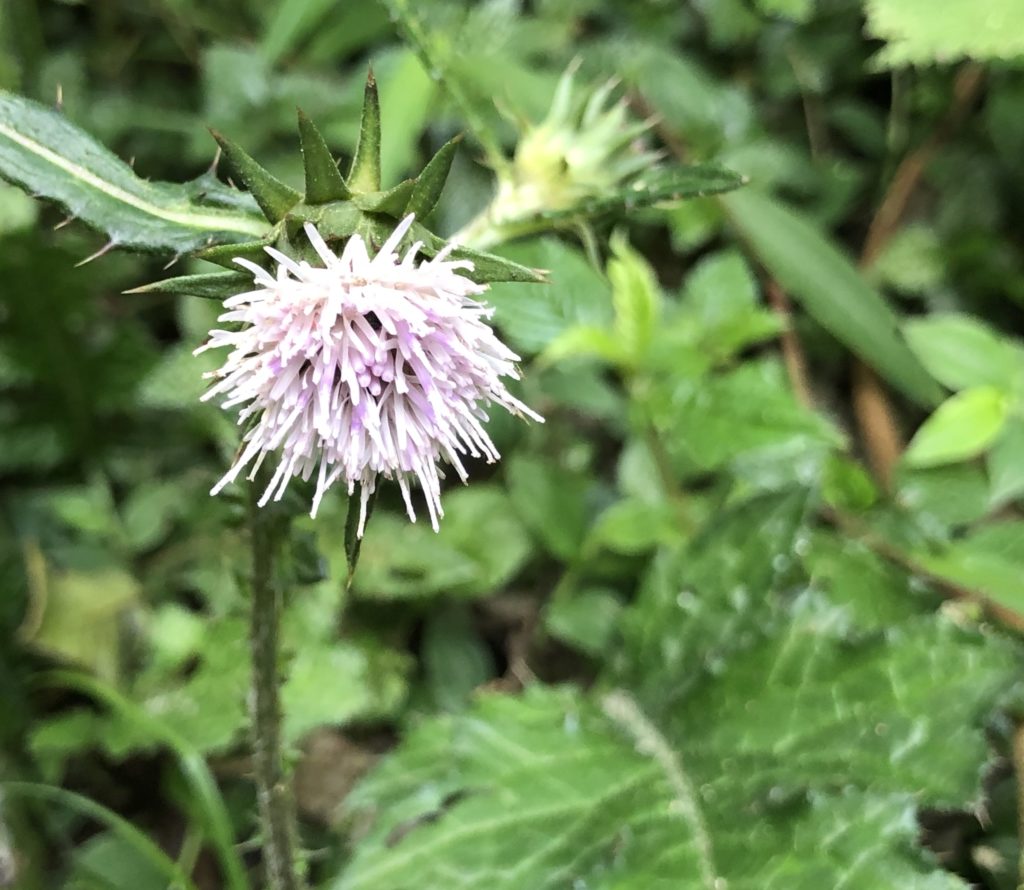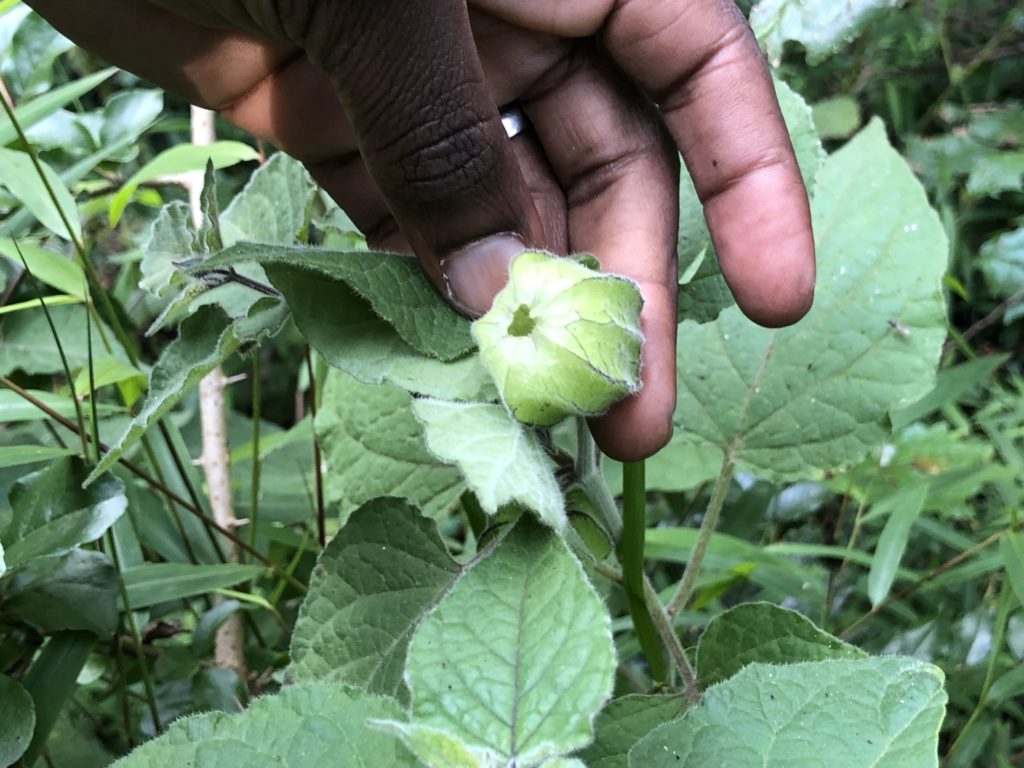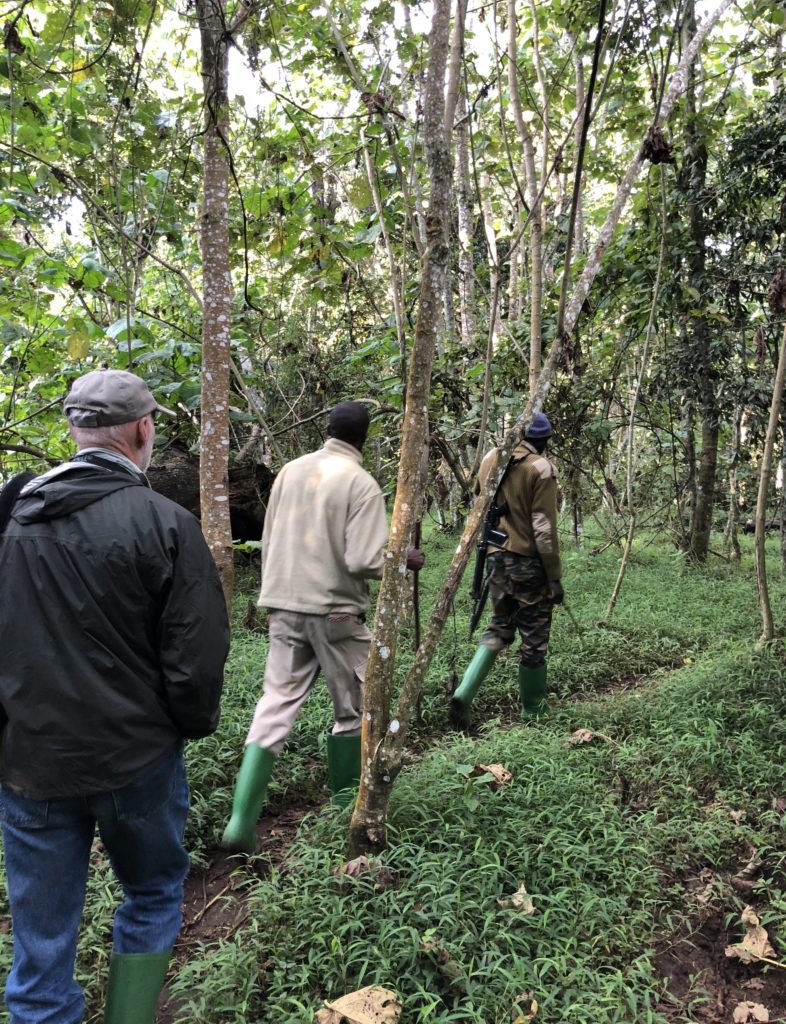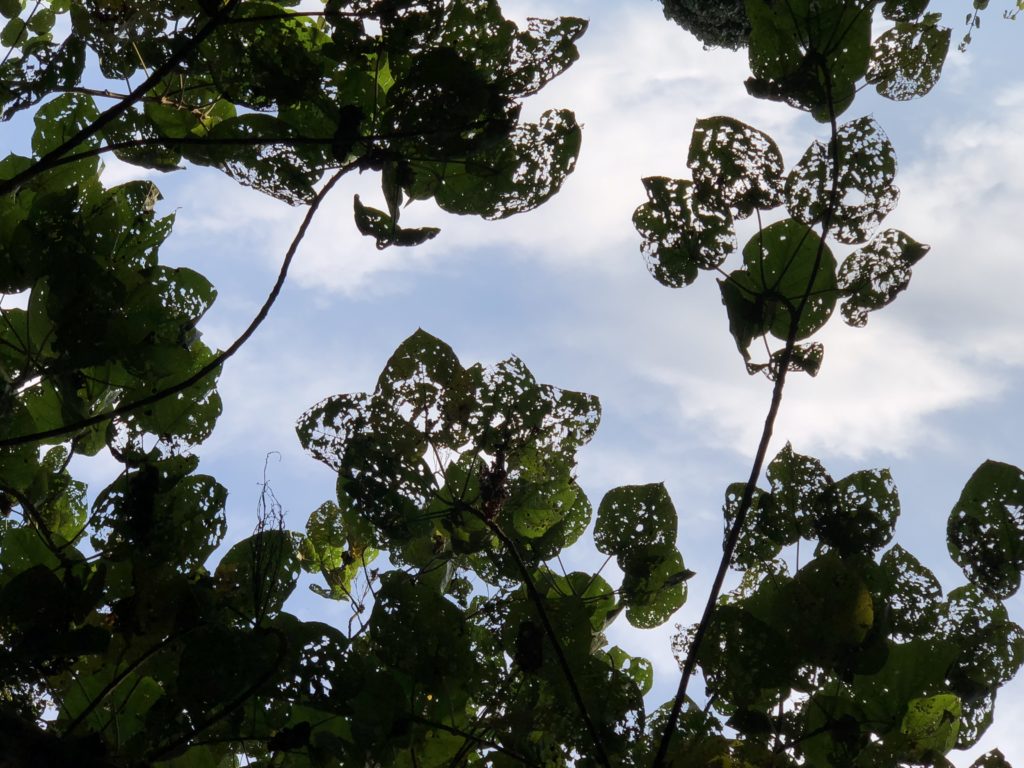 Toward the end of the walk, we were treated to a lovely cup of tea and biscuits under the canopy.
The really special feature of this "Ark" hotel is the waterhole around which it is situated.  Animals like waterbucks, bushbucks, buffalo, elephants, hyenas, and leopards come to drink from it and use the adjacent salt lick.  They can be observed day and night from each room or from a spacious deck, or even an underground viewing area.
Yes, it was in the mountains and it was chilly, but we got our first hot water bottle for the bed.  Unfortunately, Mount Kenya was hiding behind thick clouds.  Oh, well, we can't control the weather.