Just a few more days, and 54 of you, seniors in my three Advanced Placement Calculus AB classes will be gone from my classroom.  You will start a new and exciting journey in college or will travel the world for a while.  Wherever you will be, please don't forget this great group that you were part of.  I know, I won't.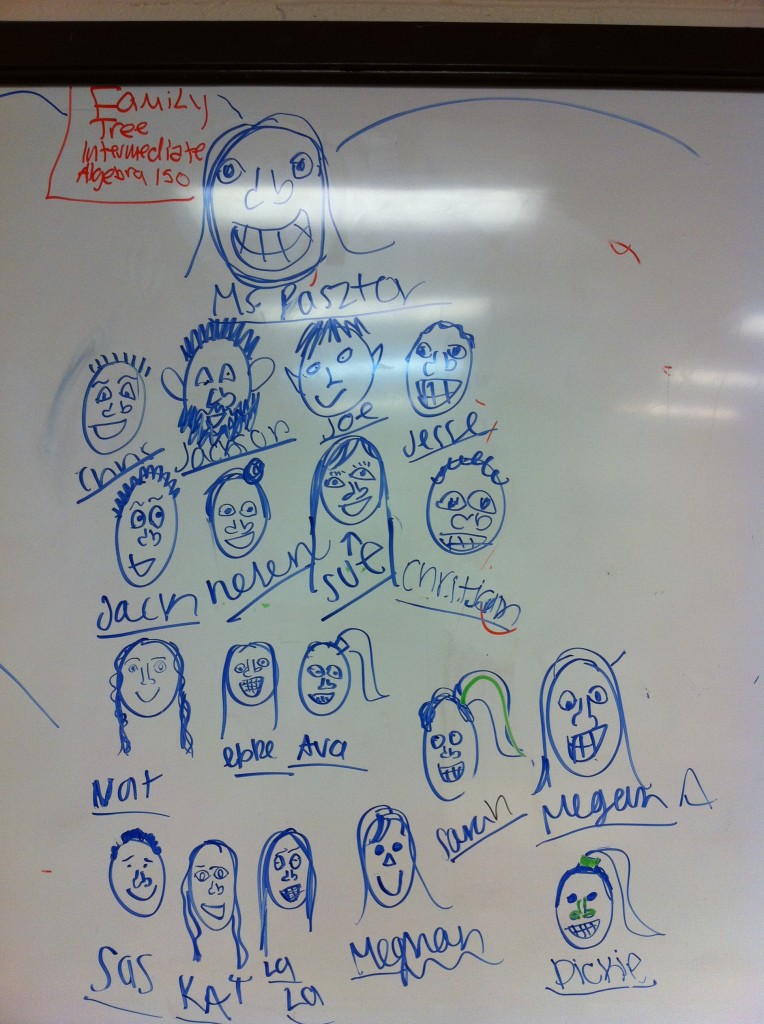 Can you see the photo above?  Jack, Chris R, Sasu, do you recognize yourselves?  Alexis, Kristina, Maddy, Iris, Chris M, Katie B, you are not shown on this doodle but I also had you as freshmen.  What a journey you were on!  What growth you've shown!  I am very proud of you and all of the rest of you whom I had the privilege to teach for only a year: Brian, Kate D, Stephen, Sean, Kate M, Willow, Martin, Sarah, James, Eric, Jalen, Blake, Ryan, Megan, Olivia, Elena, Katie K, Erik, Jonathan, Kyle, Andrew, Michelle, Patrick, Joe, Chase, Nate U, Michael, Noah, Sarah, Kevin, Jessica, Anna, Tom, Elizabeth, Alex, Meghan, Shane, Elise, Maddie Q, John, Hanna, Frankie, Cammy, Tieran, Tessa.  And you too, juniors, who will be coming for a few more classes, you Ben, Nate G, Nick, Kenji, Aslan, Nicole, Jeffrey, Jackie, McKenzie, Katie E, and Mariella, you also did a magnificent job.  I've been teaching this class for more than ten years but this is the first time that there were this many of you taking it.  Thank you for challenging yourselves to make this history.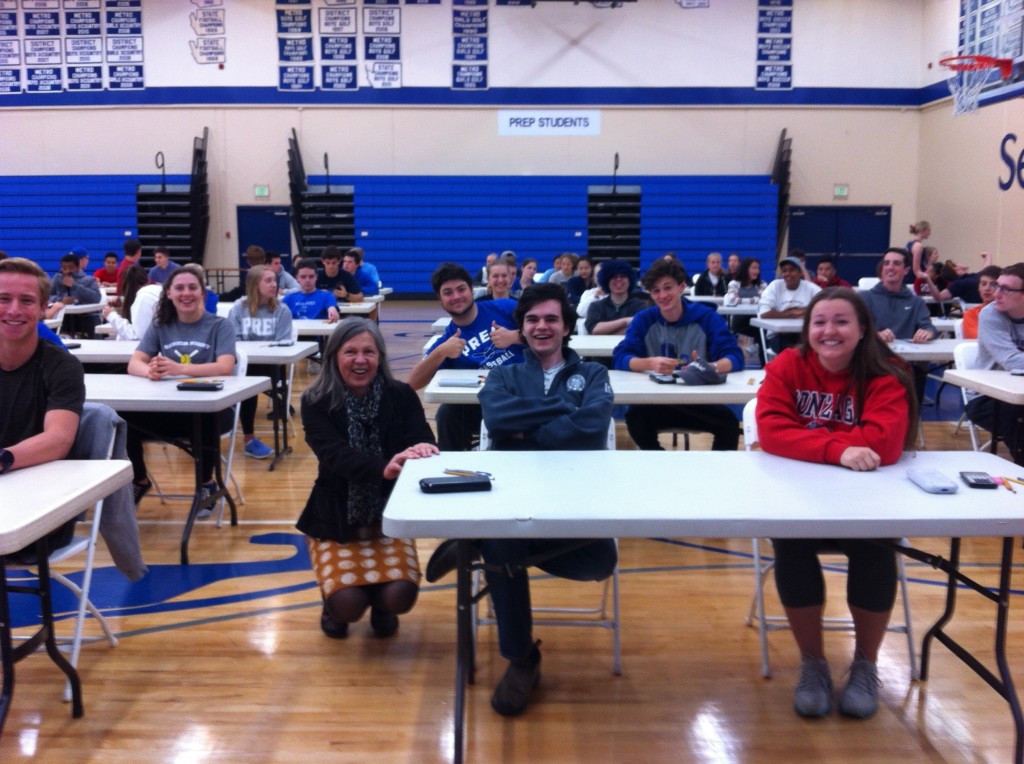 I want to send you off with a few favorite quotes of mine and an article about the beauty of Calculus.  You might appreciate it one day – maybe.  Let me know if that happens.  Good luck and stay in touch.
"Never regard study as a duty, but as the enviable opportunity to learn to know the liberating influence of beauty in the realm of the spirit for your own personal joy and the profit of the community to which your later work belongs."
– Albert Einstein
 "Real generosity toward the future lies in giving all to the present."
– Albert Camus
"If a man does not keep pace with his companions, perhaps it is because he hears a different drummer.  Let him step to the music which he hears, however measured or far away."
– Henry David Thoreau
"May the sun bring you new energy by day.  May the moon softly restore you by night.  May the rain wash away your worries.  May the breeze blow new strength into your being.  May you walk gently through the world and know its beauty all the days of your life."
– Apache blessing

And the Letter to a calculus student.  Happy Calculus!