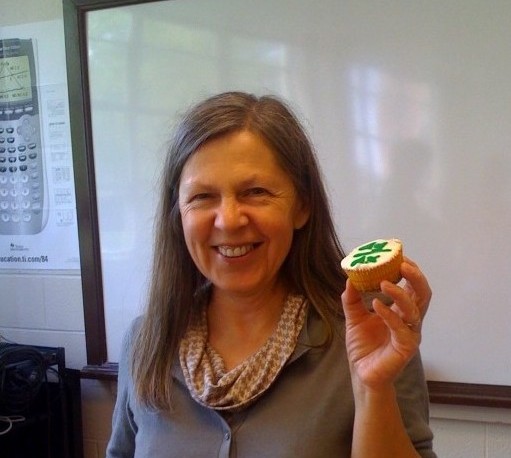 This blog was a birthday present from my son Dávid, given together with his encouragement that even though it seems like every story has already been told, I should just tell my own version.
I am Márta Pásztor, a high school mathematics teacher.  I feel at home on two continents, Europe and North America.  I am an ethnic Hungarian from Slovakia (part of Czechoslovakia until 1993), but I now live in the beautiful city of Seattle, WA with my American husband Steve.
On FloorCookies, I write about my adventures in baking and cooking, traveling near and far, teaching, my reading, gardening – things I find beautiful and inspiring in everyday life.  I want to preserve my family's Hungarian heritage while making new culinary and cultural discoveries, pass down many delicious recipes to my daughter-in-law Jolene, to my family and friends, and anyone else who might be interested.  I would like to show what I want remembered.  I view my blog as a work in progress that fits into my philosophy of lifelong learning.
Thanks for visiting and reading FloorCookies.
---
Ezt a blogot fiam, Dávid ajándékozta a születésnapomra azzal a bíztatással, hogy bár úgy tűnik minden történetet elmondtak már, én csak mondjam el a magam változatát.
Pásztor Márta vagyok, középiskolai matematika tanár.  Két kontinensen, Európában és Észak Amerikában is otthon érzem magam, de most a gyönyörű Seattle-ben élek, Washington államban, amerikai férjemmel, Steve-vel.
A blogomon, amit magyarra talán "Talajsüti"-nek fordítanék, olyasmiről írok, amit szépnek és inspirálónak találok a mindennapokban – kalandjaimról sütés és főzés során, közeli és távoli utazásaimról, tanításról, jó olvasmányokról, kertészkedésről.  Új kulináris és kulturális felfedezéseim közepette meg akarom őrizni családunk magyar hagyományait, sok ízletes receptet szeretnék átadni menyemnek, Jolene-nek, a családtagoknak és barátaimnak, s mindenki másnak, akit mindez érdekel.  Azt szeretném megmutatni, amire érdemes emlékezni.  Úgy tekintek erre a blogra, mint egy folytonos munkára, ami beleillik az egész életen át tartó tanulásom filozófiájába.
Köszönöm, hogy meglátogattad és olvasod a blogomat.